Shipping ink manual small three row production date code printer small imitation inkjet printer price label printing machine
This wide range of machine uses, can be used in supermarkets, food, drinks, cosmetics, agricultural and sideline products, local specialty and other shops of the Indian code.
Printing multiple lines can be adjusted, codeword in any combination, code content flexible, as long as it is a word in some of the content, you can play. Including the production date, shelf life, inspector and so on,Compared to the traditional direct thermal type ribbon code machine is more practical, no longer subject to Article height, size limit.
Code: uneven limit position, with oil, the water surface.
[font size comparison]
SingleApproximate value of Chinese character
S: 4 mm wide: 3.5 high 5 mm wide
SingleNumber, letter size approximation
S: 3 mm wide: 2.5 high 4Mm
"Qualified" word size approximation
S: 8 mm wide: 7 high 9 mm wide
Hit "2013/01/02" the total length of the line
S: 2 cm long, about 2.4 cm long
Machine size: length 60* width 40* height 103 mm
Working face size: 45*30 mm
[Word edition content]Expiry date, shelf life, lost to effective, qualified, industrial products, net content, weight, G, D, a, kg, production date, year, month, day, inspector, alcohol degree, level, etc. in text, A-Z (26 uppercase A), digital 01 & ndash; 31 each one.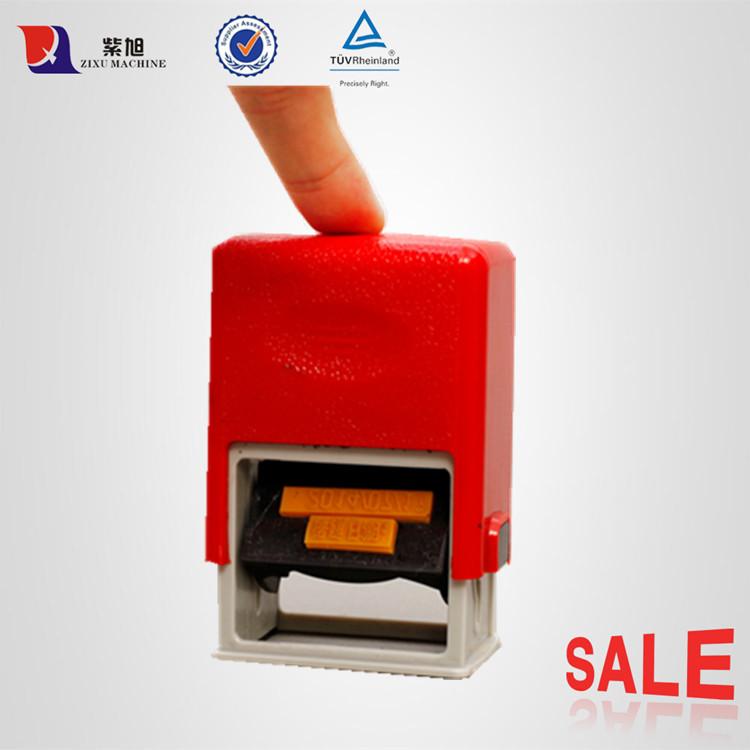 Phone: +86 136-08399394
Business Type: Manufacturer
Location: Brazil
Main Products: marking machine
Total Employees:Less than 100 people
Year Established:2006
Export Markets:Domestic Market,North America,South America,Asia,Europe,Africa,Oceania
Total Annual Revenue:
Products you may be interested