Original the low price of quran reading pen M9 free download digital quran read pen with urdu translation
US $11.00
1000 - 2999Pieces
US $10.50
3000 - 9999Pieces
<
>
Original the low price of quran reading pen M9 free download digital quran read pen with urdu translation
Quran reading pen m9 is a portable device that can scan text and read it aloud. It can improve reading fluency and comprehension for kids and teenagers. our quran reading pen m9 are now widely used in the areas of early learning, teaching aids, tapping recognition, scene explanation and so on.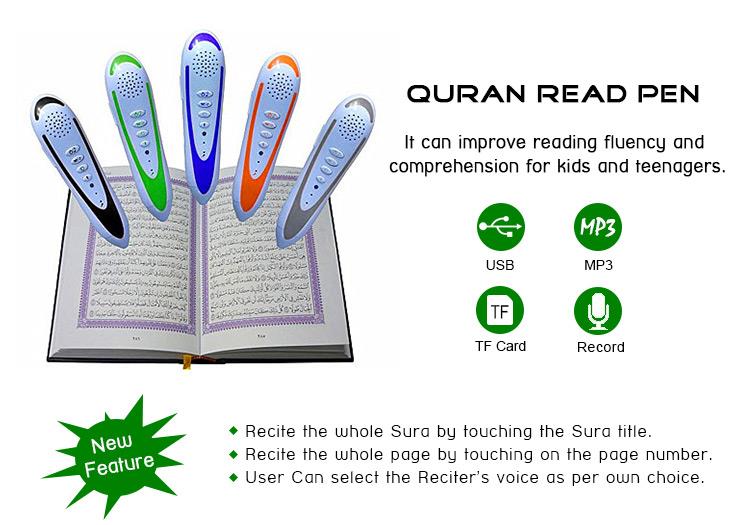 Feature
1.Recite the complete Aya by touching anywhere on the Aya texts
2.Recite the whole Sura by touching the Sura title
3.Recite the whole page by touching on the page numbern)
4.Re-touching the Aya /Sura /Page will again recite the particular parts for memorizing purpose
5.Recording voice for comparison of Holy Quran Recitation
6.User Can select the Reciter's voice as per own choice
7.Selection of audio translations in different languages like English, Urdu, Persian & French voice translations (Optional)
8.Storing and playing MP3 files
9.Support TF cards to extend memory for MP3 or new Reciter's voices
Specifications
| | |
| --- | --- |
| Product Model | M9 |
| Material | ABS |
| Power | 380mAh Rechargeable Li-ion battery |
| Working Time | 6-8hrs Continuous working |
| working temperature | -45 to +45 |
| Memory | 4GB/8GB Memory |
| New Function | Record and Repeat Three Times |
| Chip | Sunplus |
| Combine | Combine two reciters/translations or combine Arabic with another language |
| Word;by word | Listen&Learn Holy Quran word by word |
| Ayat to Ayat | Listen Quran from any ayat to any ayat |
| Reciter | 17 famous Reciters |
| Translation | 21 Translations |
| Quran Size | Medium(21x13cm) |
| Accessories | Earphone, Charger, USB Cable |
| Booklets | Quran Teacher, Dua'a, 40Hadith, Sahih Al-Bukhari, Talking Dictionary |
| Package | Gift Box/Black Leather Bag |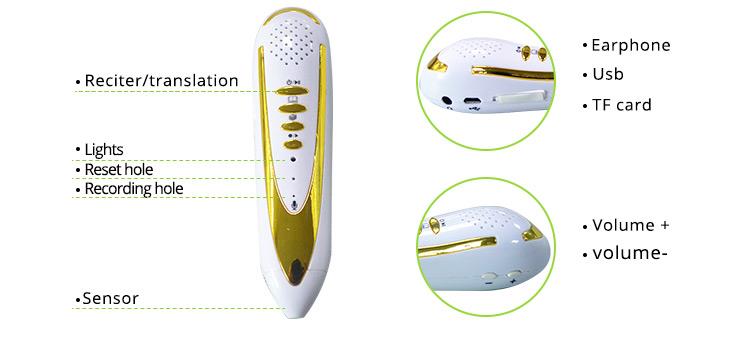 Main functions:
1. Have voice comparison functions to compare user's voice with the Quran reciter voice to improve user's Quran recitation.
2. Quran voice speed function such as normal fast and slow mod
3. User can copy any Quran voice or translation voice from DVD to the Read Pen without any problem just by copy paste process.
4. Qaidah Nouraniah Functions.
5. Tajweed Functions.
6. Talking Dictionary Functions.
7. Sahih Bukhari Functions.
8. Sahih Muslim
9. Hajj Umrah
10. Word by Word Quran Voice.
21 Translation as follows:
| | | |
| --- | --- | --- |
| Chinese | English | Fari |
| French | German | Hasa |
| Rusdish | Malaysia | Pashto |
| Tafseer | Russia | Spanish |
| Turkish | Uzbek | Urdu |
| Indonesia | Malayalam | Vigur |
| Somail | Bengalia | Swahili |
17 Reciters as follows:
Al-Suadais

Al-Menshawi

Al-Ajimy

Al-Ghamidi

Abdul-Basit

Al-Hudhaify

Al-Afasy

Abdullah-Basfar

Emadhafez

Al-Akhdar

Al-Mohana

Ayoub

Yacine

Shuraim

Almouaqly

Hussary

Al-Hussayni Al-Azazy with Children


Applications

Packaging & Shipping
1.Quran book
2.reading pen with 4GB/8GB flash memory
3.Earphone, Charger, USB Cable, Manual, Function card, Sahih
4.Al-Bakhari
5.Travel Dictionary
6.Chapter 30 & reading method & alphbet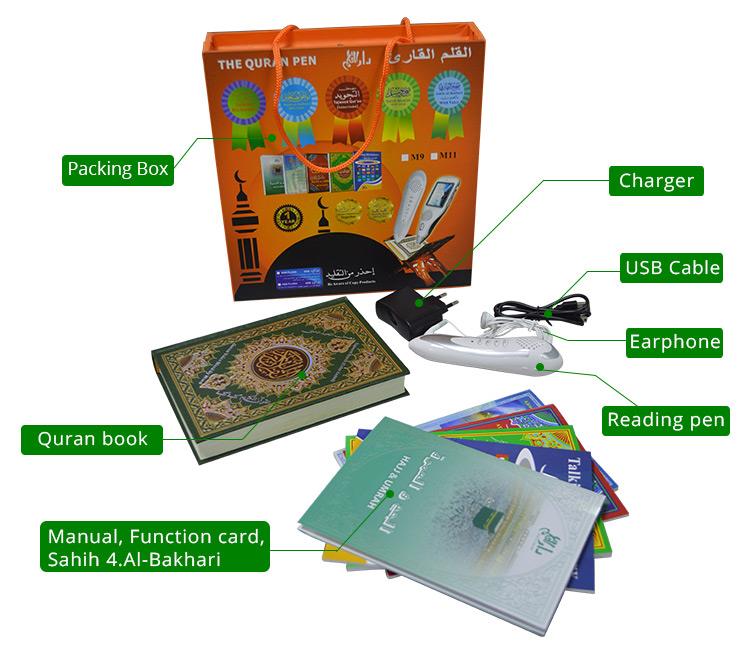 Company Information
Shenzhen Equantu Technology Co.,Ltd was established in Oct.2010. We are a professional designer and manufacturer of high-levelled Muslim consumer goods and educational smart products which includes educational products, quran pen, quran speaker, Led speaker, bluetooth speaker, solar products and others. Both OEM and ODM are available.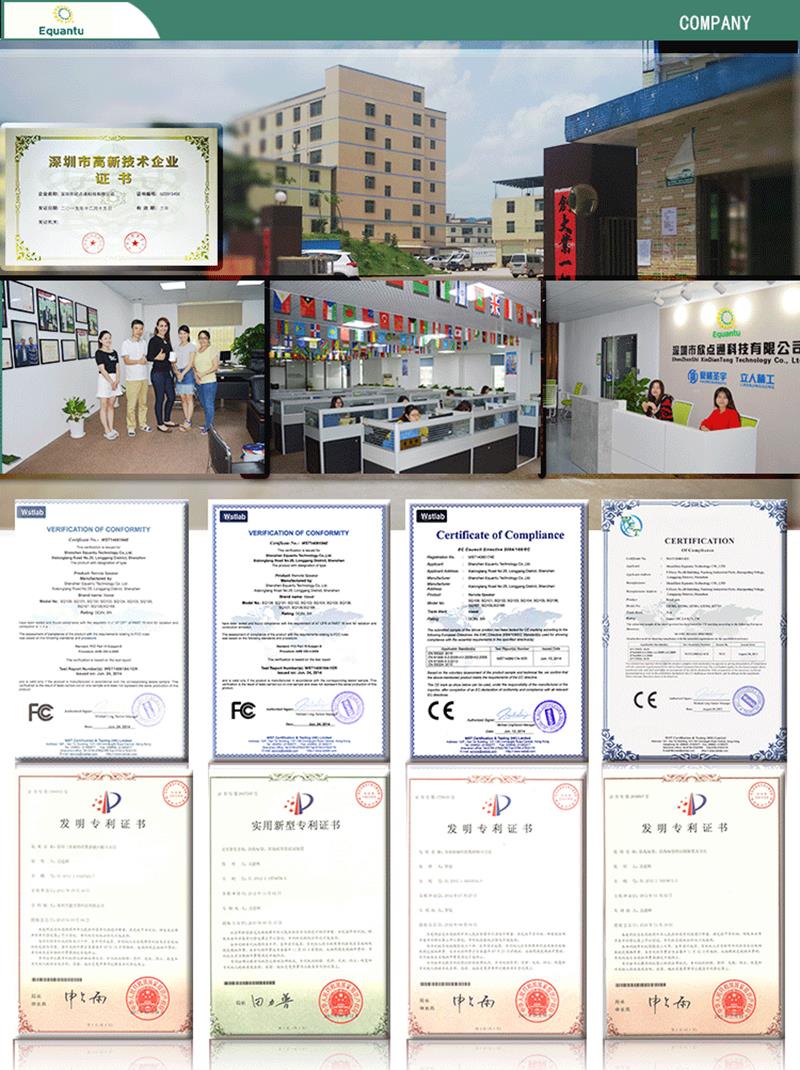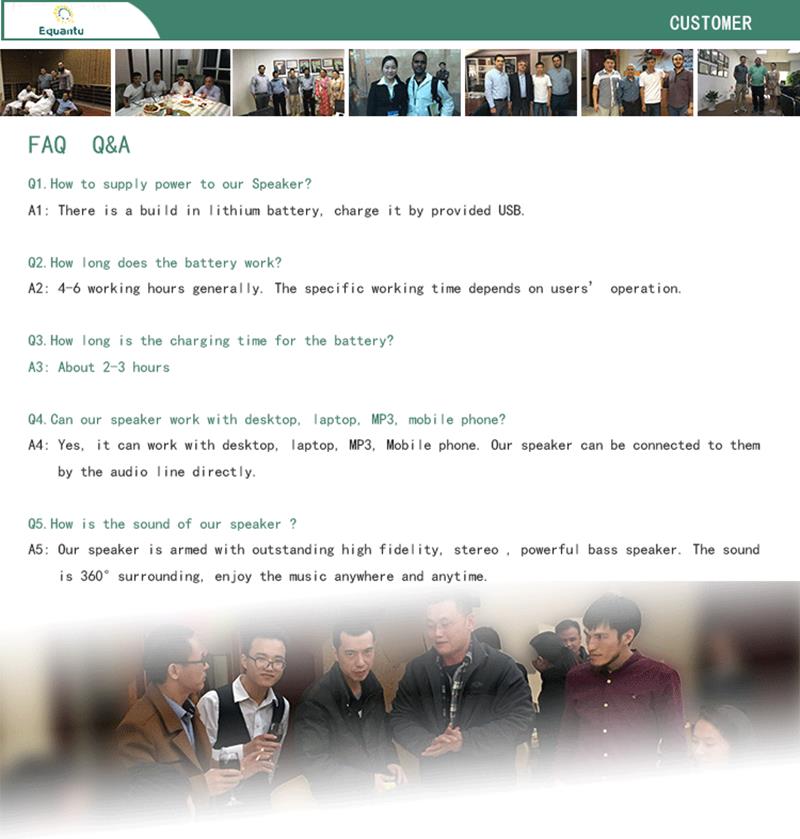 Our service
1.Pen design, mold development
2.PCBA board design and development
3.The design of books
4.The printing of books
5.languages adding
6.Adding stealth codes for the books
7.Recording for the books
8.Editing scripts of books and the sounds of the contents
9.Production of reading pens
10.The packing design and manufacturing
Please contact me directly if you have any questions and requiements.
Tel/Whatsapp: +86 17727443001(May Zhou)
Skype: may27443001
Wechat: E17727443001
QQ: 2850857983
For more new products, please scan me
Phone: +86 0755-89901602
Business Type: Manufacturer
Location: China
Main Products: quran speaker, quran read pen, kids read pen, LED book light, solar lamp
Total Employees:Less than 100 people
Year Established:2006
Export Markets:North America,Asia,Europe,Africa
Total Annual Revenue:
Products you may be interested