No Static Wavy Handle Green Sandalwood Wide Tooth Comb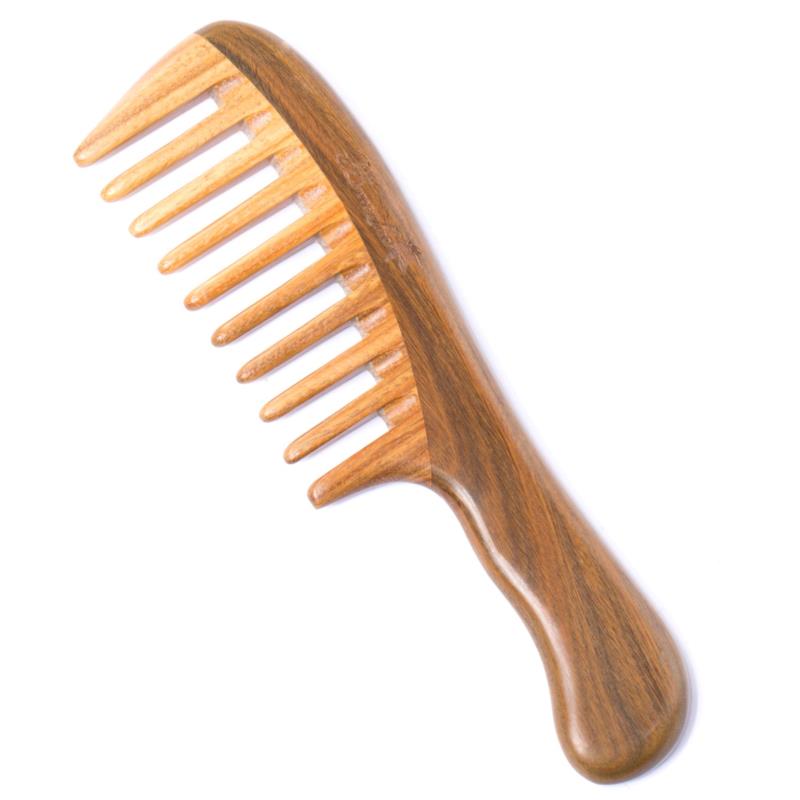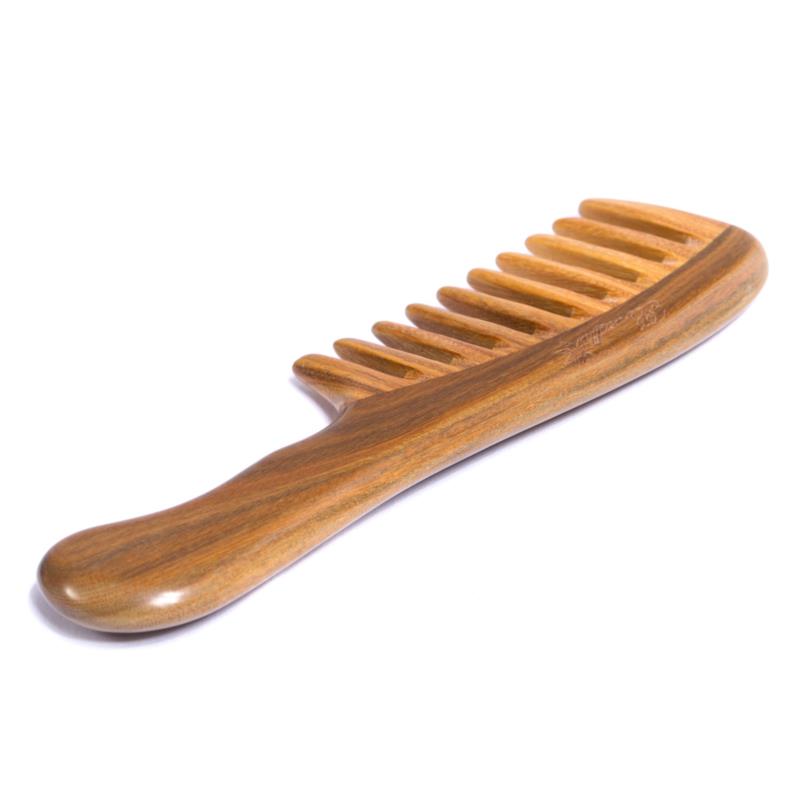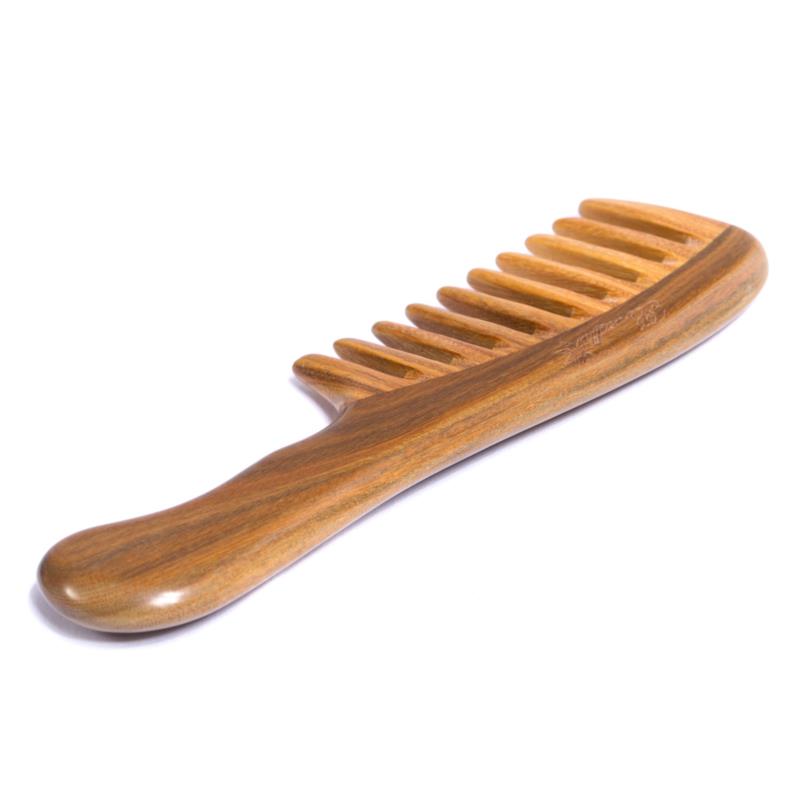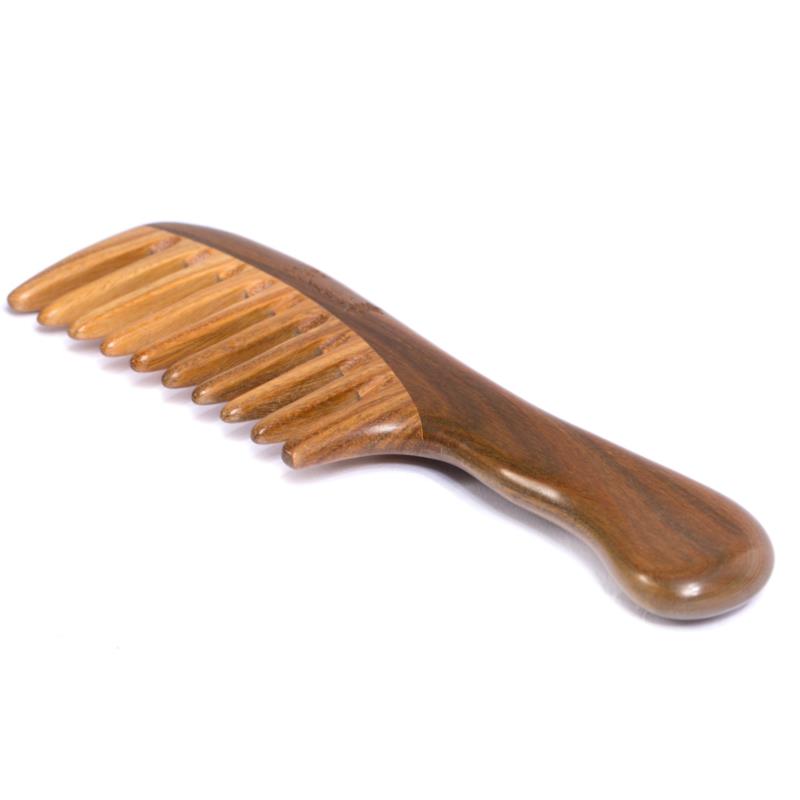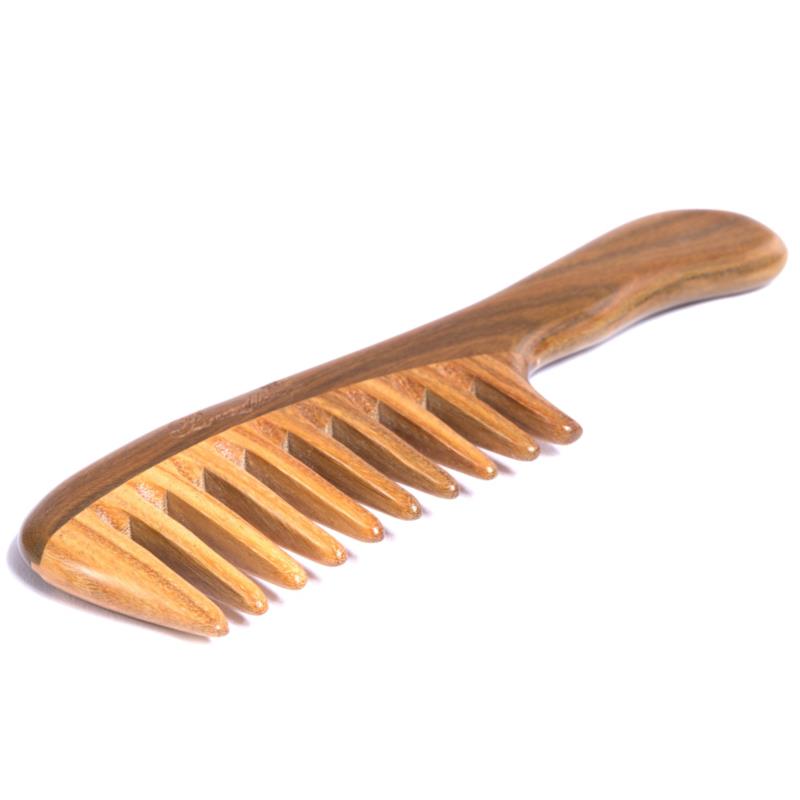 Description:

Sandalwood, the sweet-smelling wood from sandalwood tree, has long been considered as the rarest timber in the world. Sandalwood has a long-lasting distinctive soft warm precious-wood fragrance. The natural soothing fragrance of sandalwood has the effect to calm the nerves and relieve stress. Unlike many other aromatic woods, sandalwood retains its fragrance for decades. As a slow-growing tree, sandalwood takes hundreds of years to harden into timber, which makes it even more valuable.
Details:
• Green sandalwood combs are high-rank combs sold by China Craft Store. All Breezelike green sandalwood combs are made with natural green sandalwood and crafted with Chinese traditional handicrafts.
• Made with natural sandalwood, Breezelike green sandalwood combs never discharge static during usage.
• Green sandalwood combs tend to add natural soothing fragrance to your hair and relieve stress.
• Each green sandalwood comb has its unique distinctive wood grain, since no two sandalwood trees are identical.
• Sandalwood is believed to be able to exorcise evil and purify souls. Breezelike green sandalwood comb is perfect to cleanse your hair.
• Green sandalwood comb retains the natural green sandalwood color. And the natural green sandalwood tone tends to grow greener after sometime, making it looks more antique.
Preservations:
• Do not soak sandalwood combs in water especially hot water for more than half an hour.
• Do not put sandalwood combs in sunlight or high temperature. Keep them away from fireplaces and ovens especially.
*Exposing green sandalwood in sunlight or high temperature tends to accelerate the color-changing process but may cause the sandalwood to exude resin.
*Green sandalwood may grow "fuzz" if not being touched for a long time, which is a natural property of green sandalwood. Simply dust the "fuzz" off, and the sandalwood product will be as good as new.
Phone: +86 0591-87521737
Business Type:
Location: China
Main Products: lanyards,dog leash and collar,usb flash drives,promotion pens
Total Employees:Less than 100 people
Year Established:2013
Export Markets:North America,Europe,Oceania
Total Annual Revenue:us$1 million
Products you may be interested