No Static Super Thick and Sturdy Big Size Round Handle Sheep Horn Wide Tooth Comb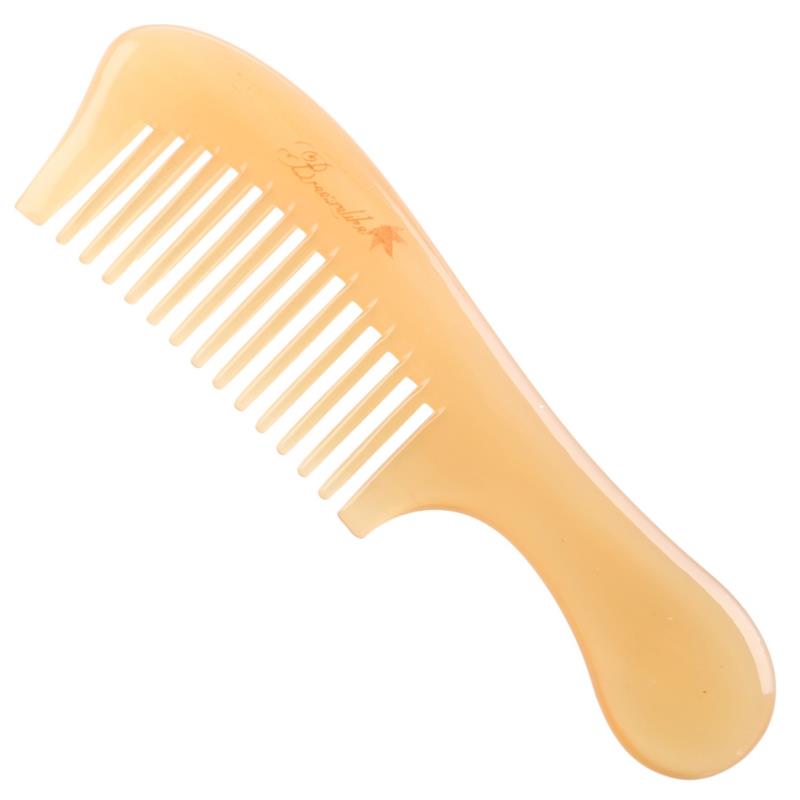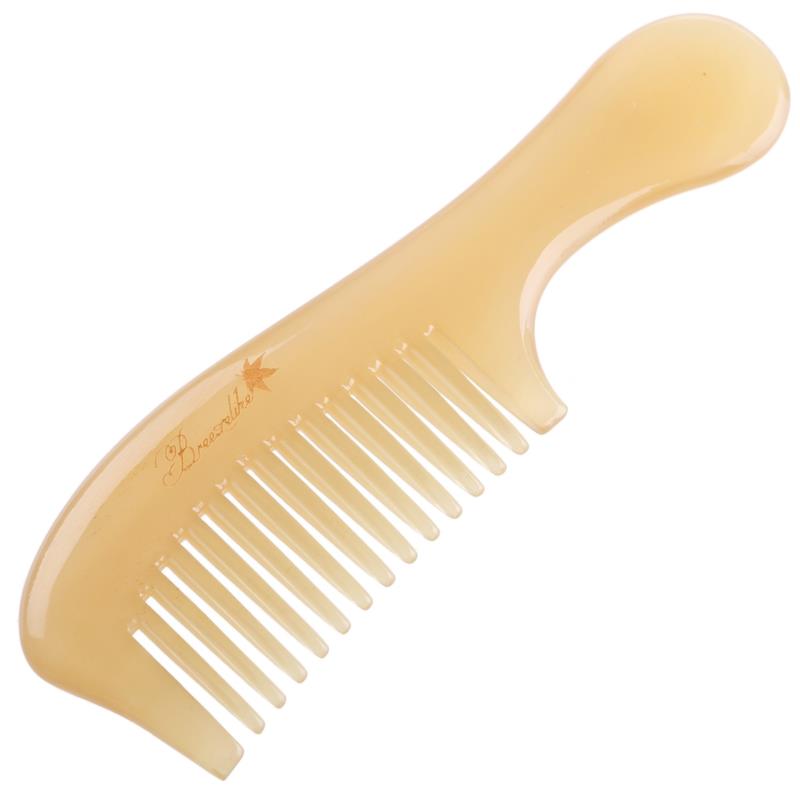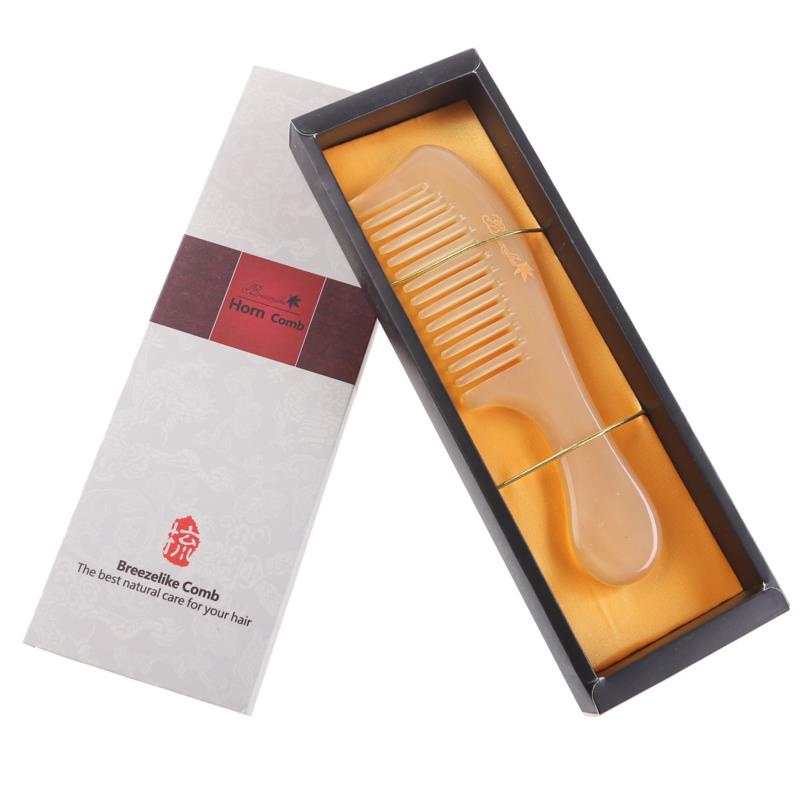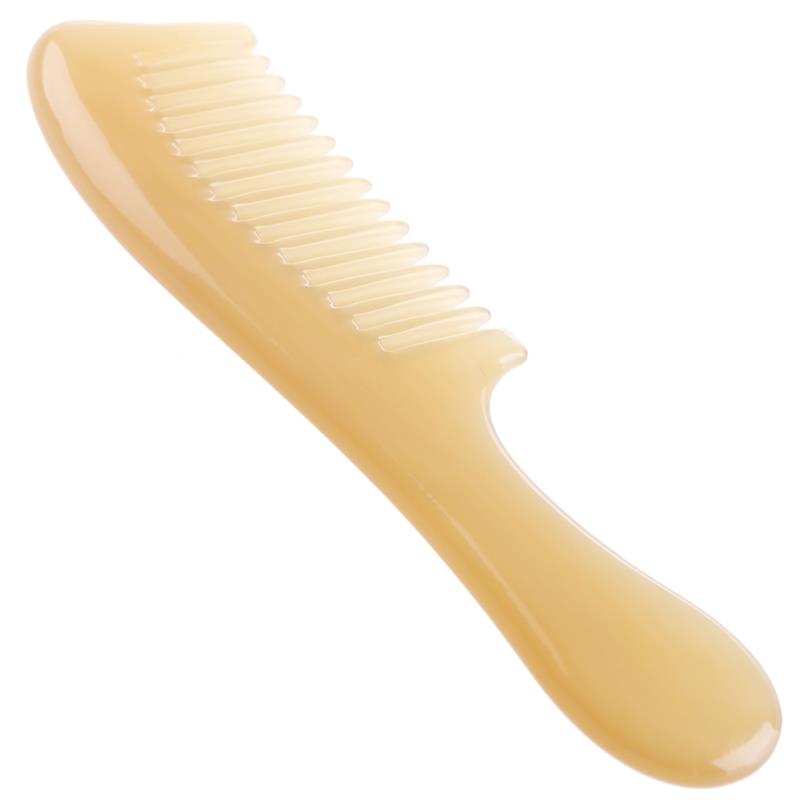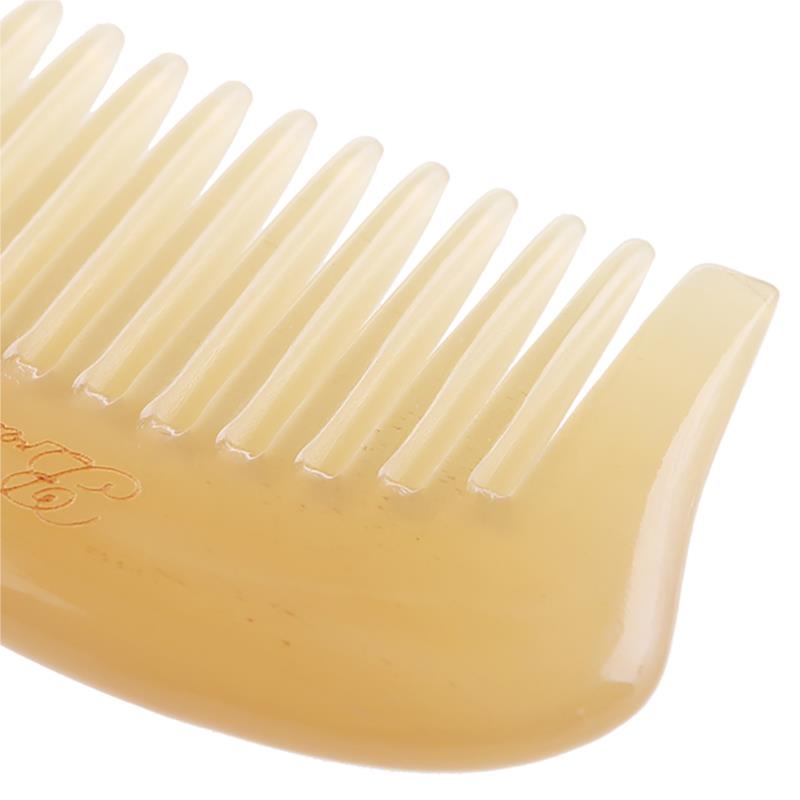 Description:

Handmade horn combs are famous traditional handicrafts in southern China. The special traditional craftsmanship of making natural horn combs has been handed down generation from generation since Song Dynasty 700 years ago. Buffalo and sheep horns are precious ingredients in traditional Chinese medicine. According to the theory of traditional Chinese medicine, combing hair with horn combs every day can relieve the itchy scalp and improve the condition of hair loss. Besides, gently massaging the scalp with horn combs every day can promote the blood circulation near the brain, relieve the blood pressure and soothe the brain nerves, thus helping the users to keep a peaceful mind.
Details:
• Sheep horn combs are high-rank combs sold by China Craft Store. All sheep horn combs are made with natural sheep horns and crafted with Chinese traditional handicrafts.
• Sheep horn combs tend to glide through hair much easier without discharging static.
• The natural sheep horn combs are firmer and tougher than plastic ones, thus less likely to broke after using for a while.
• The teeth of natural sheep horn combs are smoother, blunter than plastic ones, thus better for hair care.
• Natural sheep horn combs made with Chinese traditional handicrafts are smooth to the touch and easy on the eyes. It is a kind of enjoyment to hold one.
• No two leaves are identical in the world, neither are natural sheep horns. Each sheep horn comb has its unique distinctive texture, which makes it special.
Preservation:
• Do not soak horn combs in water, especially hot water for a long time.
• Keep horn combs away from sunlight and damp.
• Horn combs can be deformed by high temperature and corroded by detergents.
* In extreme circumstances (like being exposed in blazing sunlight or high temperature, soaked in water, affected with damp for a long time etc.), natural horn combs may give off a slight odor. Simply keep horn combs cool and dry, and the odor will disappear soon.
Phone: +86 0591-87521737
Business Type:
Location: China
Main Products: lanyards,dog leash and collar,usb flash drives,promotion pens
Total Employees:Less than 100 people
Year Established:2013
Export Markets:North America,Europe,Oceania
Total Annual Revenue:us$1 million
Products you may be interested