Product size: 46*32cm
1, Bang Kezhong is automatically displayed 100 year calendar / Islamic calendar, month, week, time
2, each group is set to display the remaining within the declared time
3, when it enters the church or the declaration of the time, the alarm will start to shine
4, high quality and complete call
5, with the USB interface to connect the computer to download the world's 6 million cities in the time of worship in any city and village.
6, national and urban data can be customized according to the demand, the time of prayer 100% accurate
7, every day into the worship time, are accompanied by a full set of loud music. And will ring out loud music
8, a variety of worship voice (mekkeh, almdienh, alkuds,......)
12, 9 hours and 24 hour system automatic conversion
10, manual switch in the summer / winter time mode.
Five, show 11 groups of worship time, a group of sunrise time
12, display temperature
13, remote control function
14, low power consumption (10W)
15, power failure does not affect the bunker running time clock
16, different sizes and designs, face version of the corresponding different languages and backgrounds
17, welcome customers to order requirements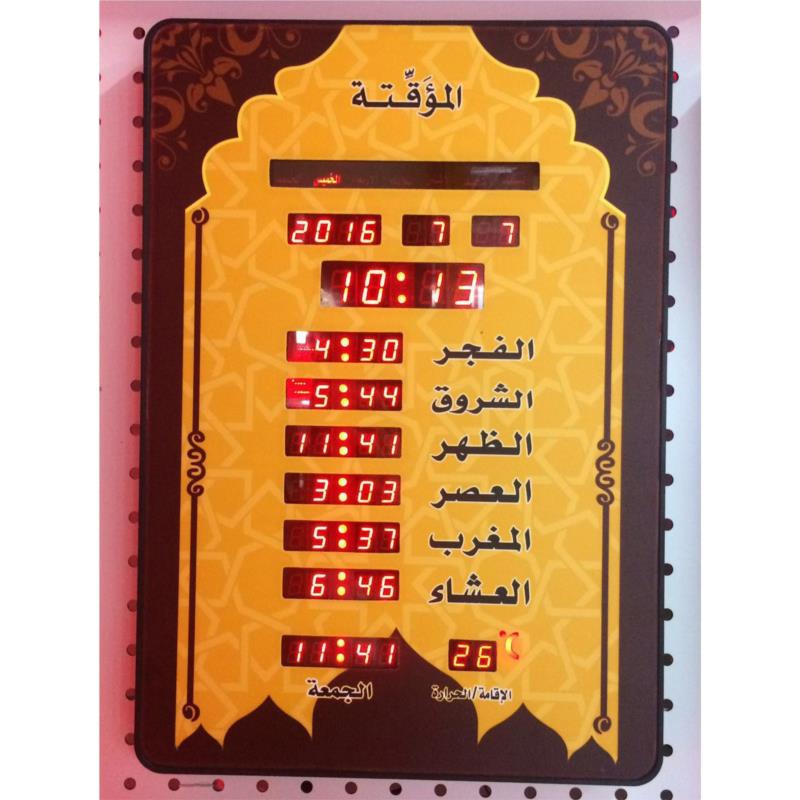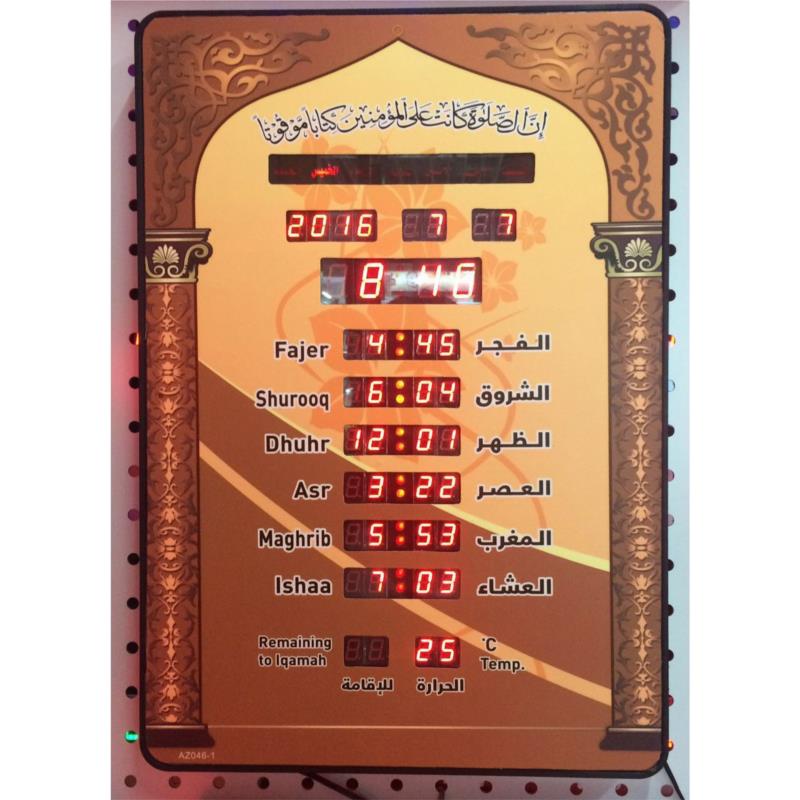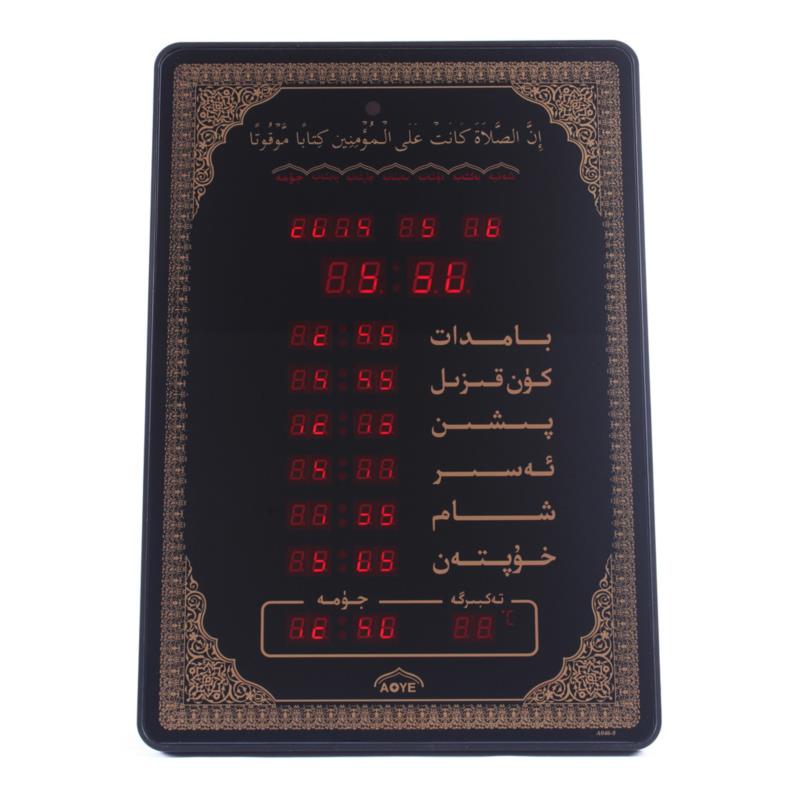 Phone: +86 579-81544282
Business Type: Manufacturer
Location: China
Main Products: Muslim decorative painting, church clock,
Total Employees:100-500 people
Year Established:
Export Markets:Asia,Europe,Africa
Total Annual Revenue:
Products you may be interested