Leisure flower tie elastic waist Polka Dot Chiffon Dress
Features:
Material: Chiffon

Pattern: Dot

Season: &amp Summer; Spring
Specifications:
Design of The this kind of skirts accord with mass appetite that can always make you follow the fashion

Sort of This skirts wear comfortably and pleasantly cool in summer that can let you be in high spirit

Material is soft and The smooth as well as hairs
In Detail: Size
ClothType
Size
Hip
Waist
Length
CM
Inch
CM
Inch
CM
Inch
/
25
37
Fourteen point four three
28
Ten point nine two
82
Thirty-one point nine eight

NOTE:
Dimensions are for reference only specific dimension varies These from person to person
To Measure: How




Details: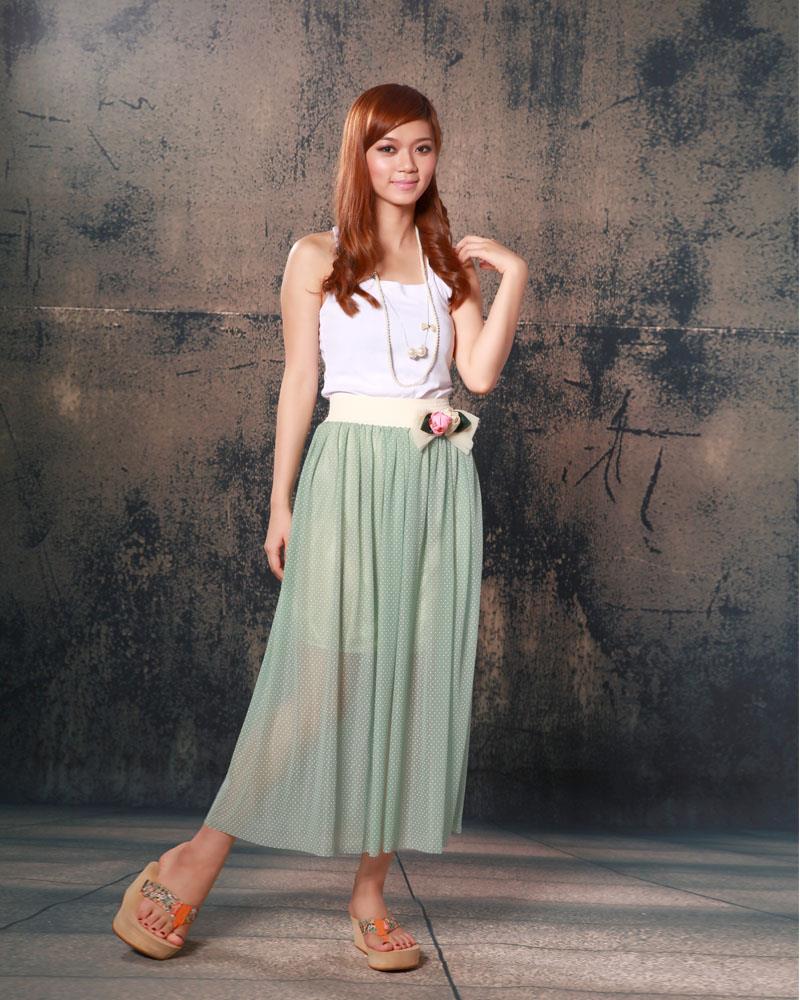 With chic modern designing patterns Embedded this kind of women skirts will feel both fashionable and gentle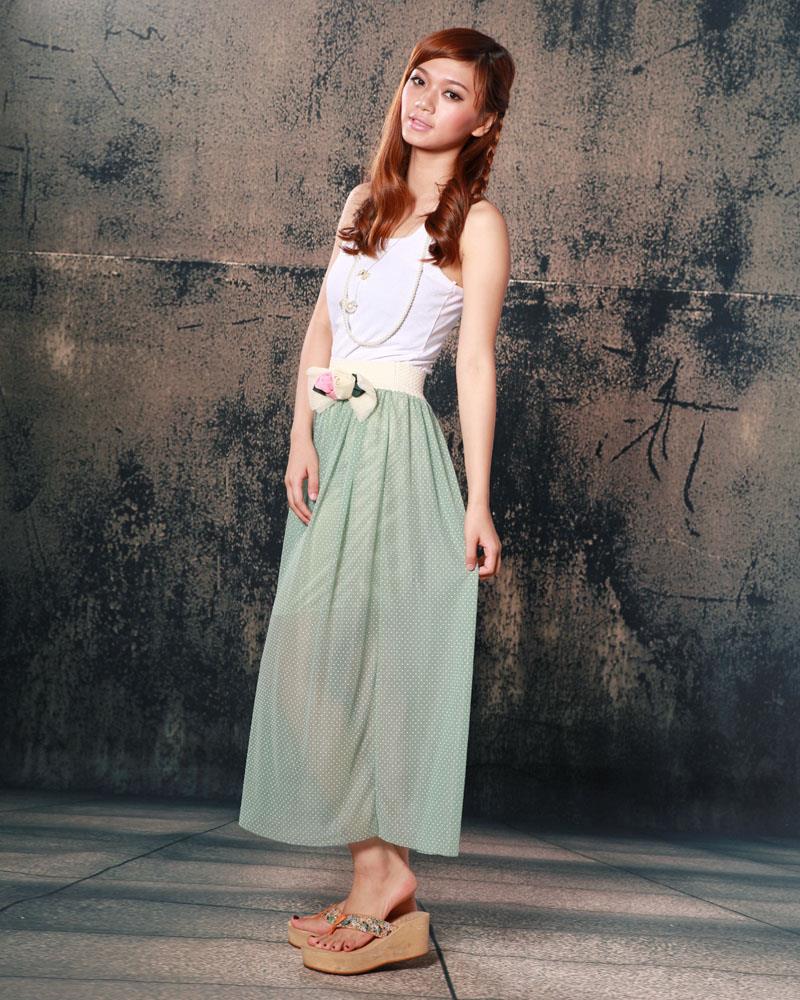 Stylish factors these, lady skirts are With the very worthwhile choice for the women of the new generation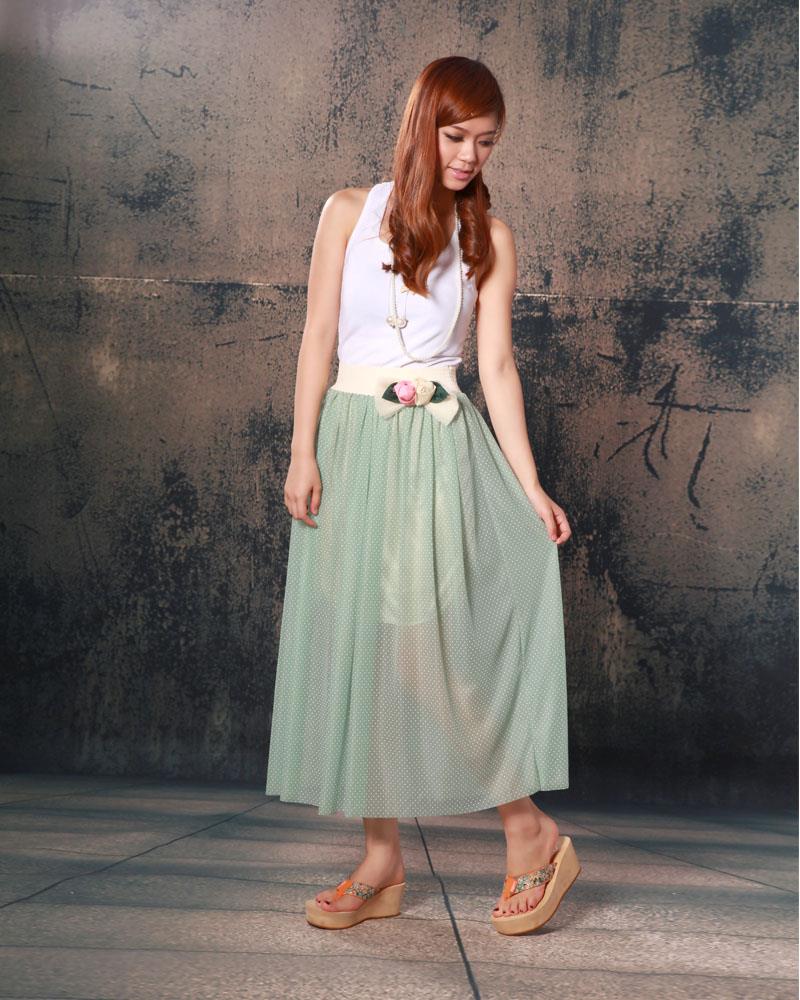 Women skirts become more These and more popular among young fashion women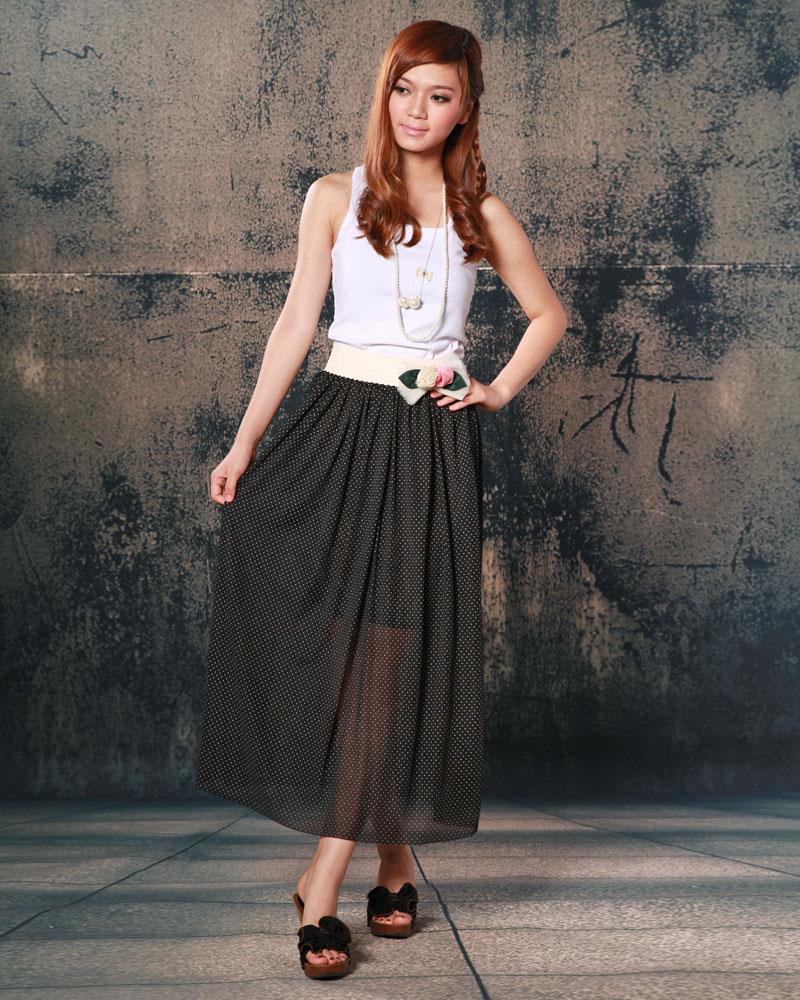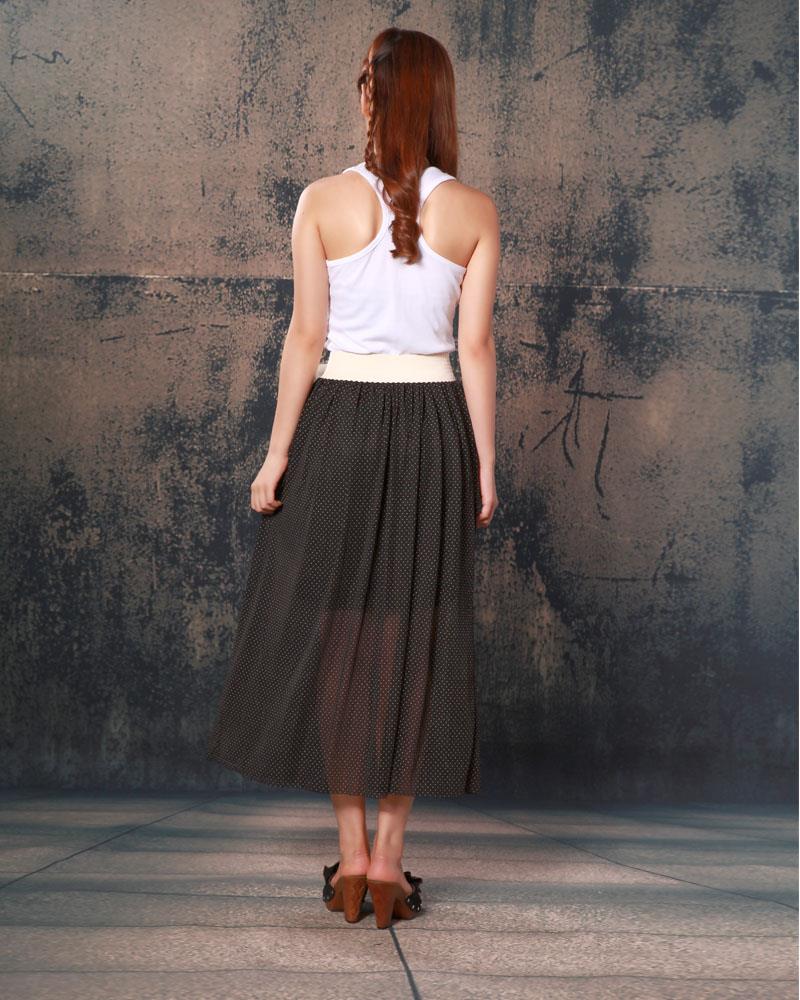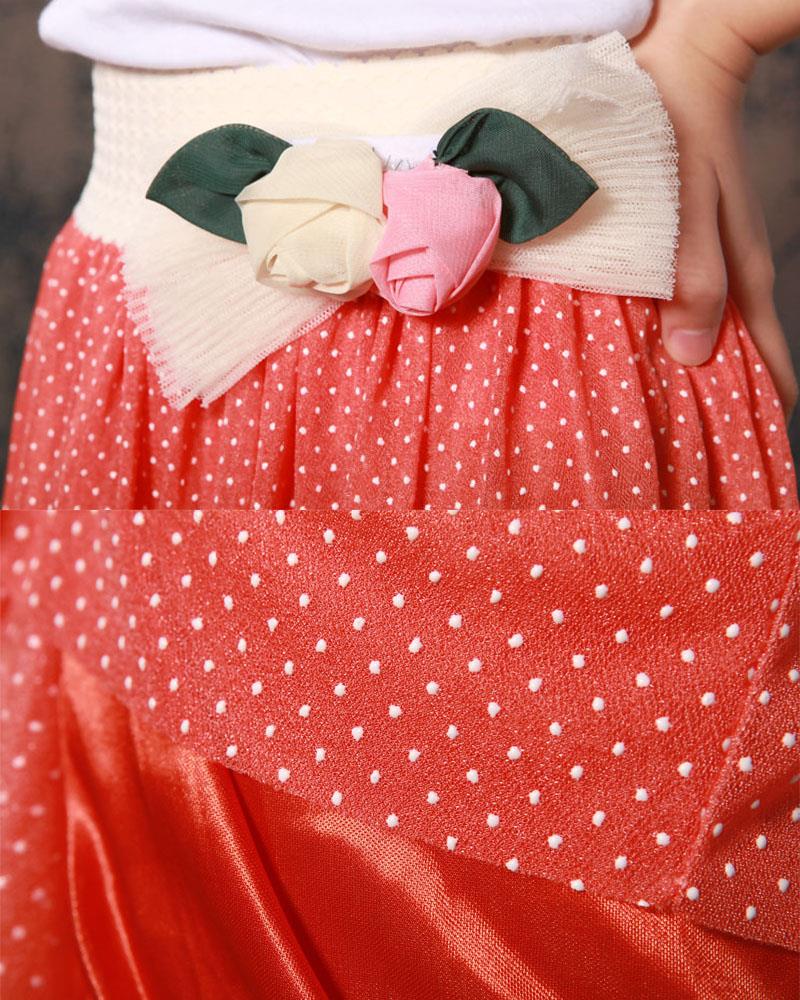 With bowtie design Waistband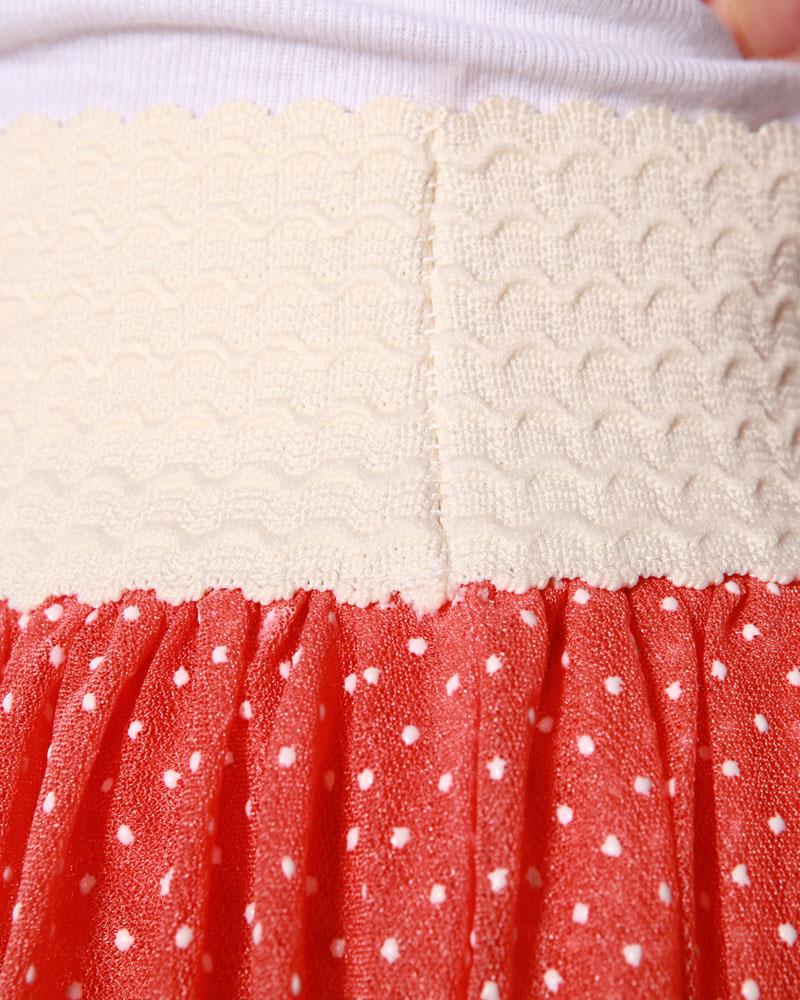 To Wash: How
Chiffon is sheer fabric traditionally made from silk; budget Chiffon is usually nylon, rayon or polyester; both types of chiffon appear in finer goods and household fabrics like curtains. due to its sheer nature, designers often use Chiffon on top of an opaque fabric in special goods, including wedding dresses. Because of the fabric' s delicate nature, it' s important to clean Chiffon only when necessary, and to use a silk-friendly detergent.
& bull; L The Add fabric to the washing machine and fill with cool water. The temperature ideal is degrees Fahrenheit. Do not add any clothes other to the wash since silk chiffon can bleed
& bull; L Pour a mild laundry detergent into the washing machine and set the machine to the gentlest cycle. Run the machine on the shortest cycle. The longer the chiffon is in the water, the more likely the colors will bleed and fade
& bull; L The chiffon Dry in the dryer on a short cool cycle. Silk does not take long to dry so watch it carefully and remove it as soon as it is finished so wrinkles don&#39 t set

Included: Package
Phone: +86 852-64571239
Business Type:
Location: China
Main Products: shirts ,jeans ,hoodies
Total Employees:
Year Established:
Export Markets:Domestic Market,North America,South America,Asia,Europe,Africa,Oceania
Total Annual Revenue:
Products you may be interested