Embroidery Slim Denim Elastic Middle Waist Pockets Women Jeans
Features:
Specifications:
Style of the Elastic Jeans is classic and will never go out of time

This Slim Jeans is feature with soft material, so it can provide you with superior cozy feeling

Soft lining is the highlight of this Elastic Jeans, making the jeans more comfortable

Our jeans are sweat-absorbent, so it is comfortable for you to wear

It is durable to wear and easy to wash

The design of this pair of Elastic Jeans can show your fine figure and slim legs
Size in Detail:


ClothType
Size
Length
Hip
Crotch Depth
Waist
Color
cm
inch
cm
inch
cm
inch
cm
inch
/
27
96
37.44
88
34.32
N/A
N/A
68
26.52
N/A
/
28
98
38.22
90
35.10
N/A
N/A
70
27.30
N/A
/
29
98
38.22
92
35.88
N/A
N/A
72
28.08
N/A
/
30
99
38.61
94
36.66
N/A
N/A
74
28.86
N/A
/
31
100
39.00
96
37.44
N/A
N/A
77
30.03
N/A

NOTE:
Measured size refers to the followed measurement image

Because of measuring by hands,errors must have been existed, controlled from 1 to 5 cm

These dimensions are for reference only; specific dimension varies from person to person
How to Measure: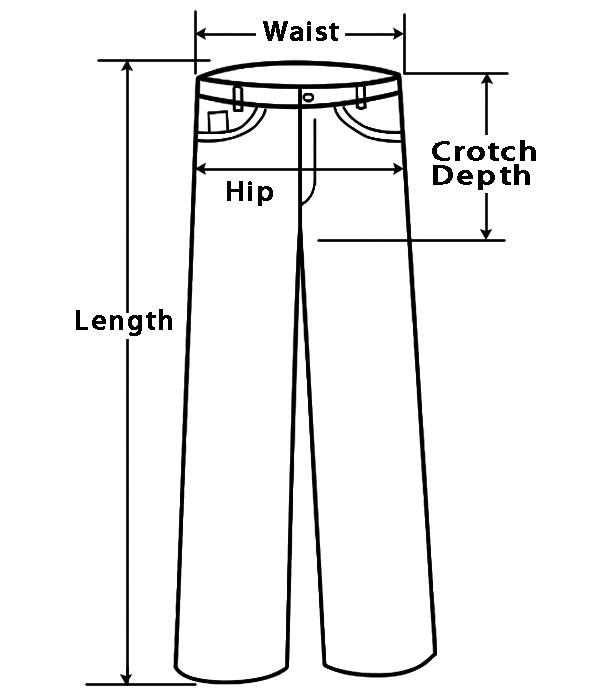 Details: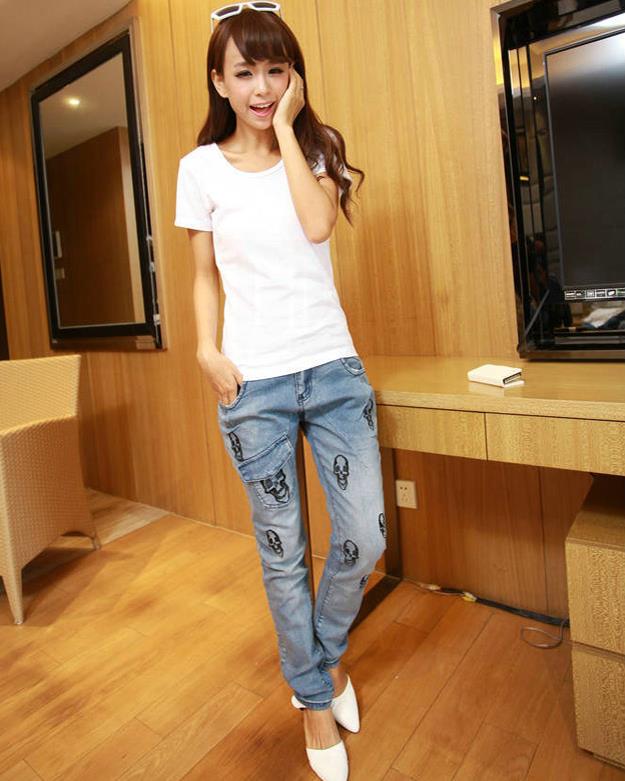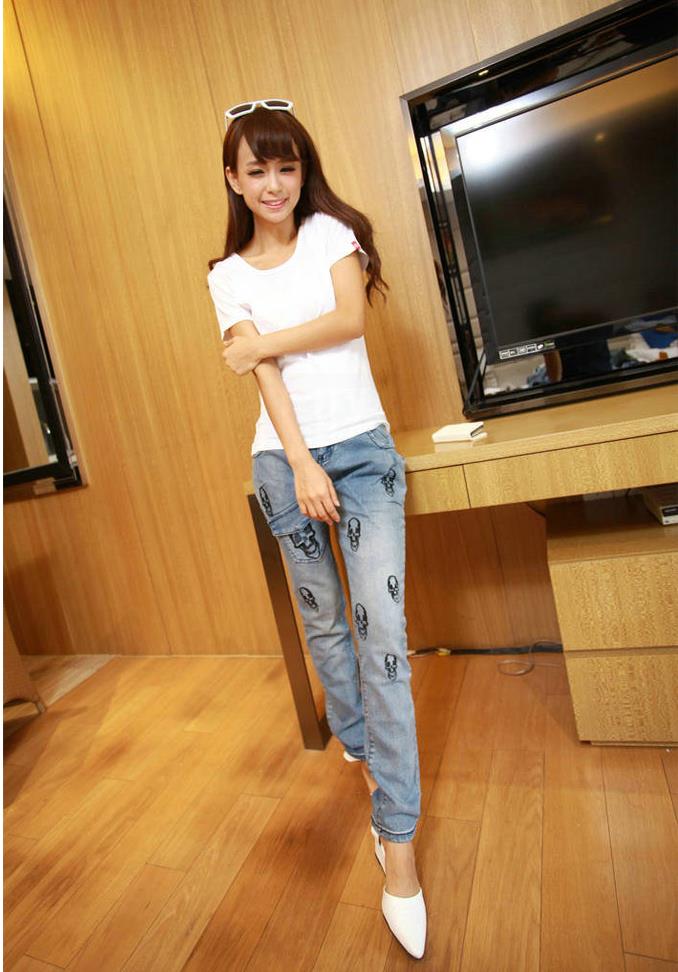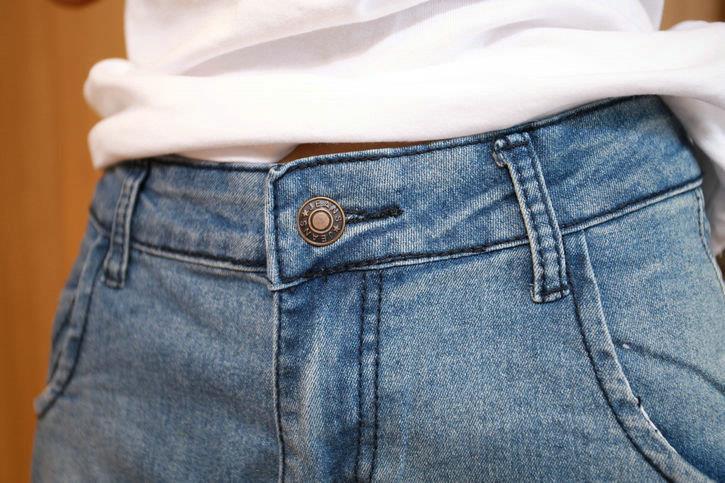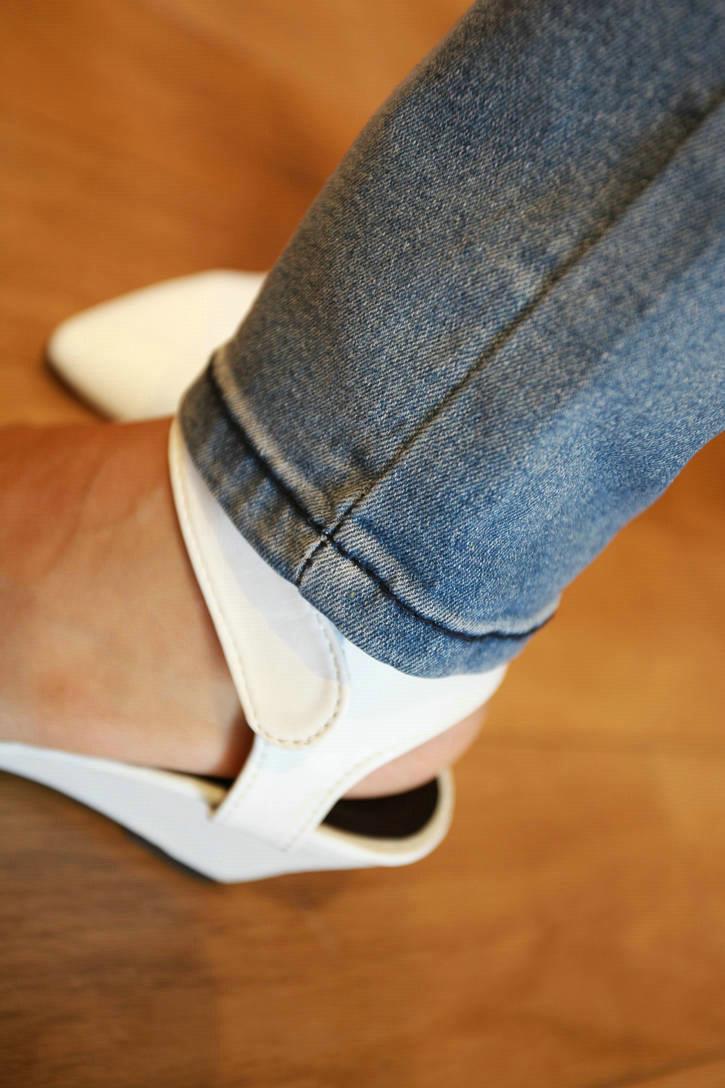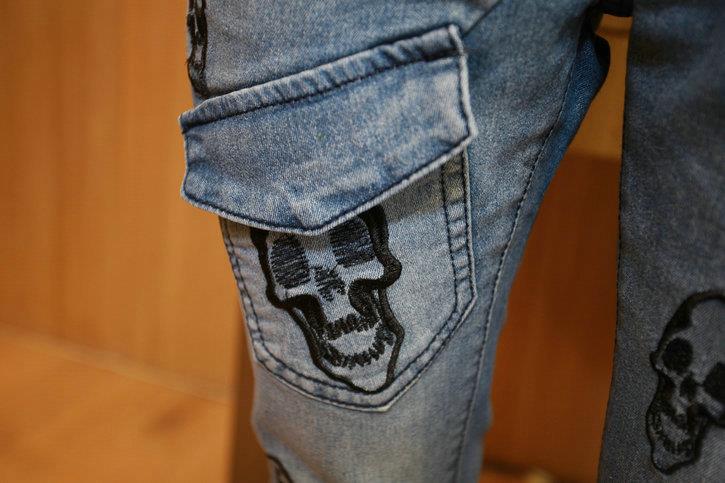 Package Included:
How to Wash:
Jeans are very popular trousers Blue jeans, which are primarily made from cotton denim fabric, are part of most wardrobes today. Denim fabric was first woven in Nimes, France, and was introduced to the USA by Christopher Columbus. According to "A Dictionary of Textile Terms," this soft cloth was "first brought to America by Columbus...as the sails on the Santa Maria." The fabric, which was referred to as denim de Nimes, as well as Serge de Nimes, was generally used for heavier weight items, and later was introduced into the fashion industry.
•l Sort laundry, putting all the jeans in one pile. Put any new jeans or work jeans that could have excess dirt or oil on them in a separate pile to be washed alone
•l Wash new jeans, especially darker ones, alone the first few washes. The color can bleed at first and stain your other clothes. Turn darker-wash jeans inside out before washing them to help preserve the color
•l Check settings for the appropriate water level and temperature. Jeans do well with cold or warm water. You can wash them on hot, but you run the risk of shrinking them
•l Turn on the washer and add detergent to the running water
•l Place your jeans in the washer. Be careful to not overfill the machine; there should enough space for the water and soap to thoroughly saturate and clean the jeans
•l Remove jeans from the washer once they're finished and place them in the dryer. Check the lint trap before starting, and set to the middle temperature. If you're worried about jeans shrinking, air-dry them
Phone: +86 852-64571239
Business Type:
Location: China
Main Products: shirts ,jeans ,hoodies
Total Employees:
Year Established:
Export Markets:Domestic Market,North America,South America,Asia,Europe,Africa,Oceania
Total Annual Revenue:
Products you may be interested