Features:

1 using the keyboard to easily handle voice chat with friends and SMS communication.
2 easy to use, the keyboard is very easy to handle embedded use, but does not affect the operation and appearance of the handle.
3 using a dedicated key input various letters and characters very easily through PS4 text chat, Internet and so on.
4 PS4 installed after the original handle on the keyboard will not destroy handle kit original style - PS4 chat keypad will be perfect with the PS4 controller handle perfect combination.

Electrical parameters:
1 Operating voltage: DC: 3.7V
2 Operating Current: <= 0MA
3 Quiescent Current: <= 1mA
4 Bluetooth distance: 8-10 meters
5 Bluetooth version: V3.0
6 Battery: lithium polymer 200MA / H
7 built-in speaker: 8 ohm 0.5W
8 the charging current and voltage: 130MA / 5V

Instructions for use:
1 First connect the PS4 host power. AV cable and then connect the display device OK, open the PS4 host power, the corresponding power indicator light.
2 Open PS4 handle the keyboard's power switch, the blue indicator light look.
3 Press the code key 2S, blue lights flashing, said it is searching for the code,after successful pairing lights out. 3min No connection, lights off, the keyboard automatically enters sleep mode.
4 Click the setting PS4 interface - peripherals -Bluetooth device, you can see Bluetooth Keyboard, click on the press interface prompts for a password pair.After 5 successful pairing, select and handle controller can use the same user name.
5 The PS4 Bluetooth keyboard 3.5 audio plug alignment insert PS4 original handle audio jack, you can handle the speaker's voice through the speakers put out handle keyboard.
6 PS4 handle keyboard audio jack, microphone can be used in conjunction with the original ear, ear microphone inserted into the PS4 handle keyboard audio jack handle and insert the original audio jack same effect.
7 Bluetooth connection is broken, handle the keyboard will automatically go into sleep mode, enter connection PS4 host range and turned on, press any key to automatically connect back; back even if they can not automatically reopen the Power on the keyboard can be connected back .
8 hold the key "@#:/ABC", then press the desired yellow symbol key, you can play the corresponding symbol.
9 Caps Lock key "L2", press this button to lock uppercase input, and then click to return to lowercase input.
10 When the blue light is fast continuous flash twice, indicating that the built-in lithium polymer battery is too low, please give PS4 handle keyboard charge; charging, the red indicator light for a long time, when full red indicator light goes out.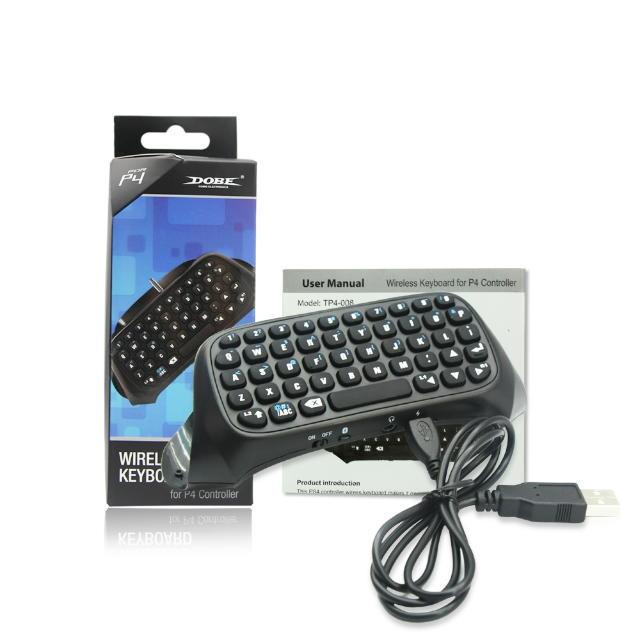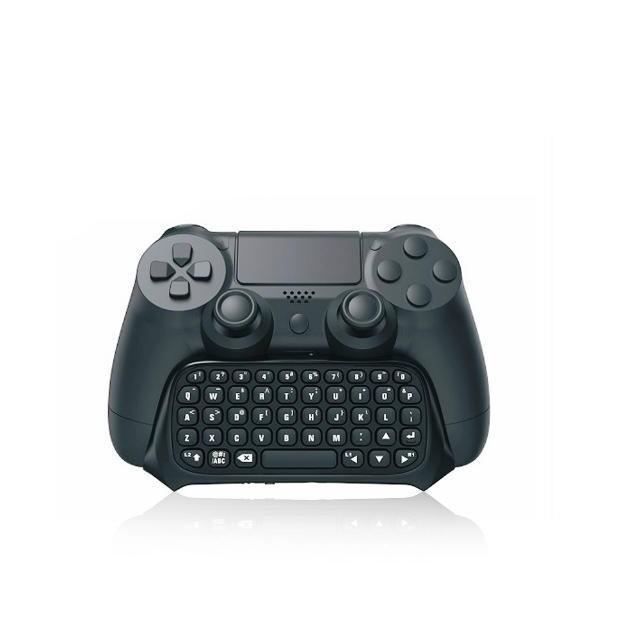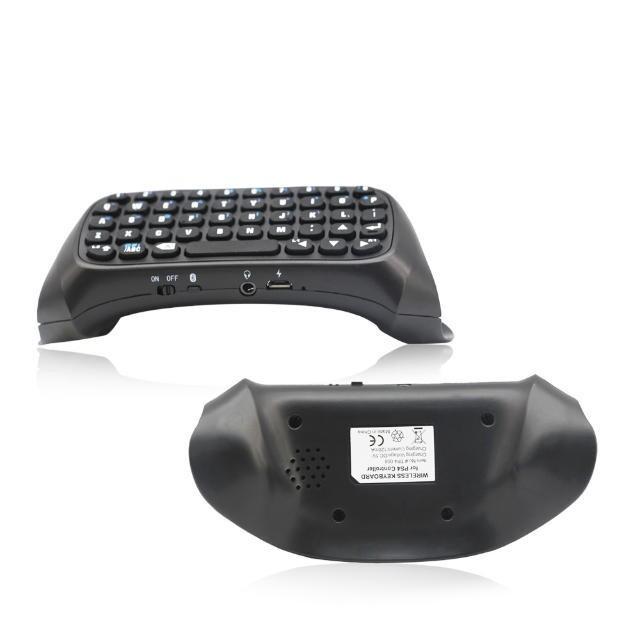 Package Included:

1 x Bluetooth Wireless Keyboard for PS4 Controller
1 x USB Charging Cable

Package weight:
150g
Package Size:
22cm x 19cm x 5cm (8.66in x 7.48in x 1.97in)
Phone: +86 -18523059962
Business Type:
Location: China
Main Products:
Total Employees:
Year Established:
Export Markets:
Total Annual Revenue:
Products you may be interested