6LN-150Rice hulling machine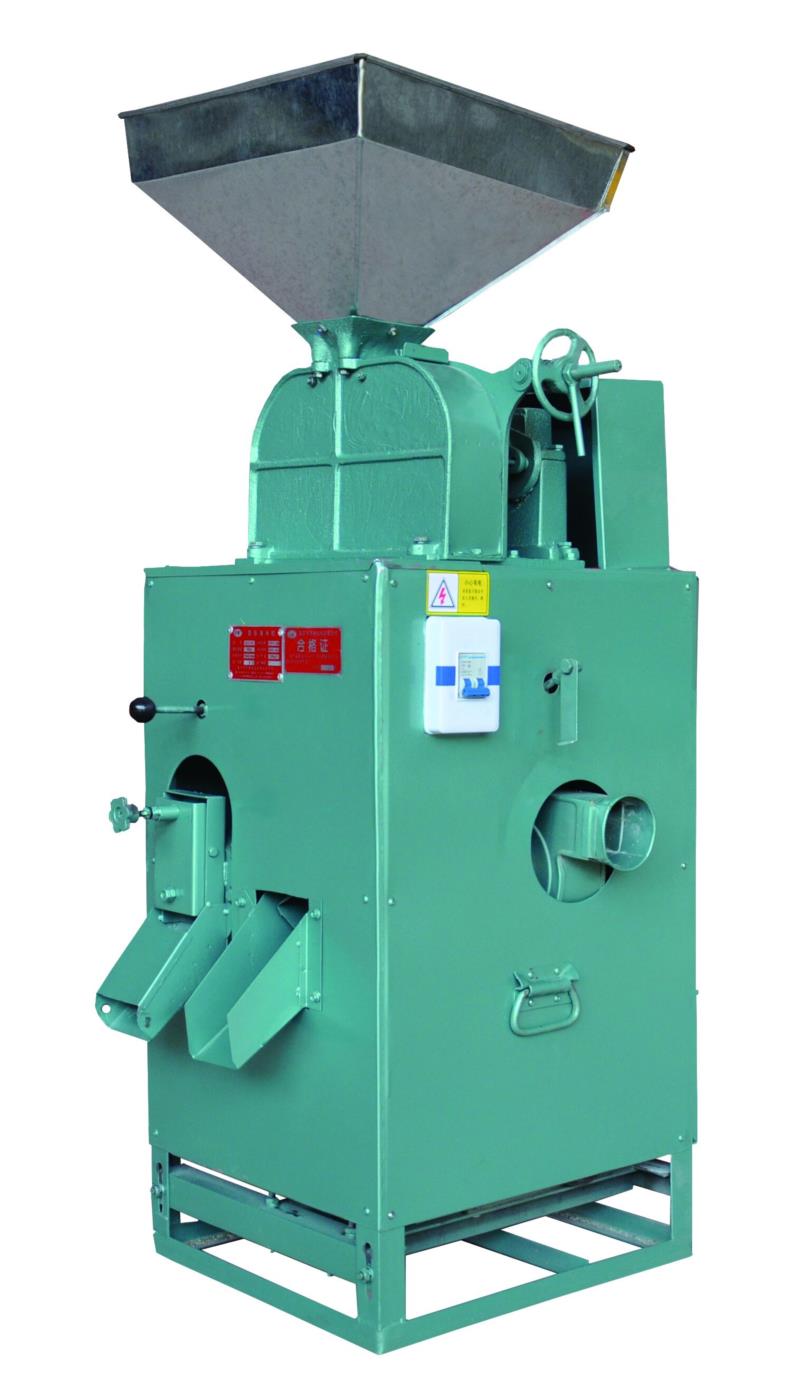 "Wansui" 6LN-150 type hulling rice milling machine
One, parameters:
Item unit design value
1 product specification / 6LN-150
2 structure / milling combination
3 supporting power kW 2.2
4 rated voltage V 220
5 milling machine spindle speed r/min 1650
6 productivity kg/h 150
7 machine quality kg 85
8 dimensions (length * width * height) mm 650 * 650 * 1500
Two, principle:
6LN-150 type husking rice mill set hulling machine, milling machine of the utility model has the advantages of and as a whole, the net of rice after hulling, chaff and separator in brown rice, rice, rice bran separation process, the processing of full of fresh rice.
According to user needs not only the rice hulling. Net of rice after 2 or more times after a whole grain hulling processing with high nutrient organic brown rice. Can also be a net brown rice after 2 or more times a light milled rice.
Three, characteristics:
1, the whole grain of rice, the broken rate is low. Out of the high rate of rice (70% or more). Can achieve the processing effect of large-scale rice plant.
2, out of the meter clean. Hulling machine equipped with suction fan, the hulling after brown rice husk blowing. After the white rice milled rice chaff separation effect is good. Clean and full of rice.
3, flexible and convenient processing. Can not only processing brown rice, but also can be processed refined rice.
4, the structure of the machine is compact, power saving, simple operation. Suitable for home and small scale processing.
Phone: +86 023-62800315
Business Type: Manufacturer
Location: China
Main Products: grain dryer、Rice hulling machine
Total Employees:Less than 100 people
Year Established:2003
Export Markets:Domestic Market,Asia
Total Annual Revenue:Twenty million
Products you may be interested