2016 hot selling Muslim products LED quran speaker lamp
US $16.20
500 - 999Pieces
<
>
Quran speaker wholesaler,more info please contact:
Kimberly Huang

Tel/whatsapp:+86 17727443009
Skype:sales70071
Wechat:E17727443009
QQ:2850857968
2016 hot selling Muslim products LED quran speaker lamp
The LED Speaker Quran Lamp is a special product for Muslims using, Which is with double function(lighting, learning).It is a lamp with full recitation of The Noble Quran, using remote control to select Quranic audio and listen to the Quran with high-quality voice.With LED Speaker Quran Lamp in the room is a best way to learn Quran with your family. With LED Speaker Quran Lamp in the Mosque is a nice way to learn with Muslim people together.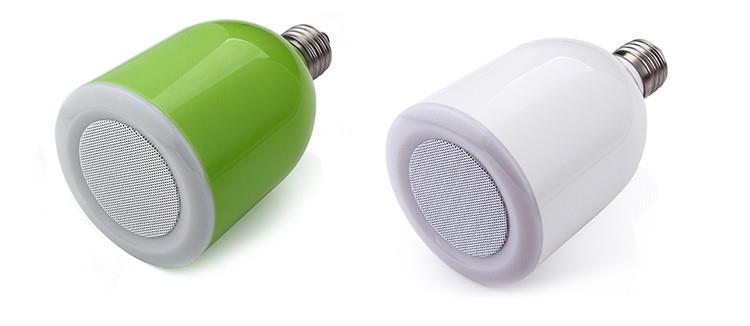 Feature

1.Playing any Quran surah by pressing button on remote
2.Playing Quran audio word by word. Easy for learning Quran by this way.
3.Playing Quran translation. Select your native language for understand Quran meaning.
4.Combine and single mode available. For listening Quran audio and any translation together, please press the MODE button, for single mode, press again.
5.FM radio function
6.4 level Lighting by remote.
Speaker specification
| | |
| --- | --- |
| Name | Quran Speaker |
| Memory | 8GB |
| Support MP3 | YES |
| Reciters quran audio | 25 |
| languages | 15 |
| Tafseer-Jalalain | YES |
| Bluetooth | YES |
| Auto sleep | YES |
Product show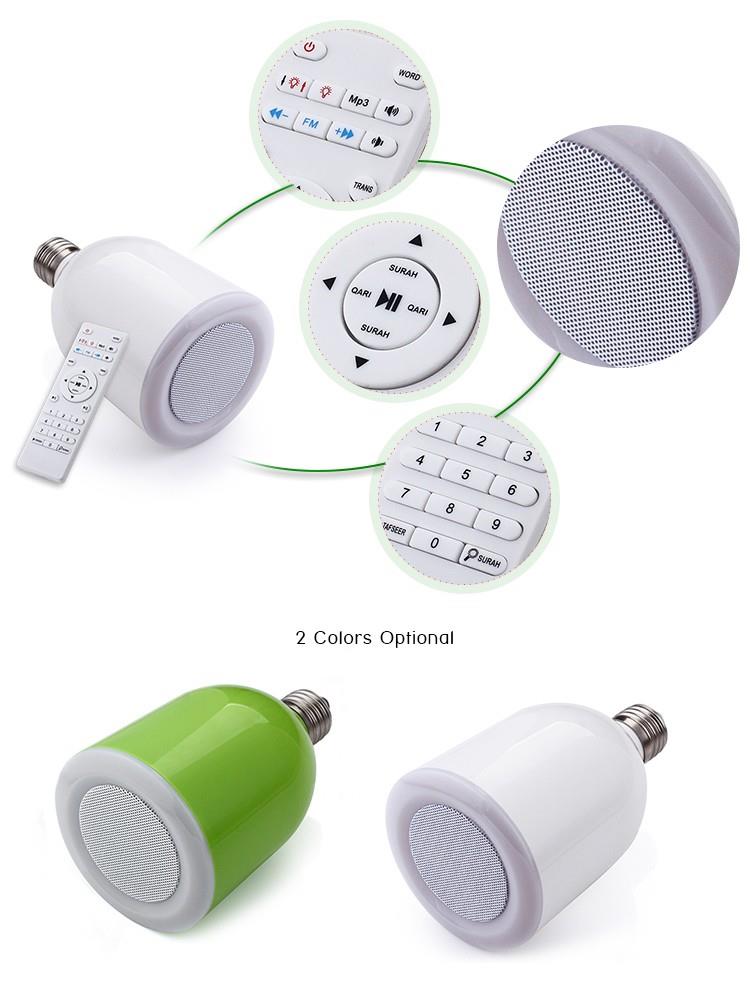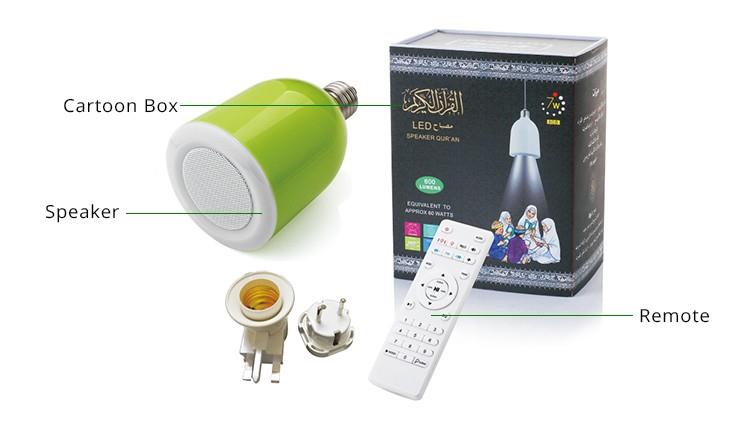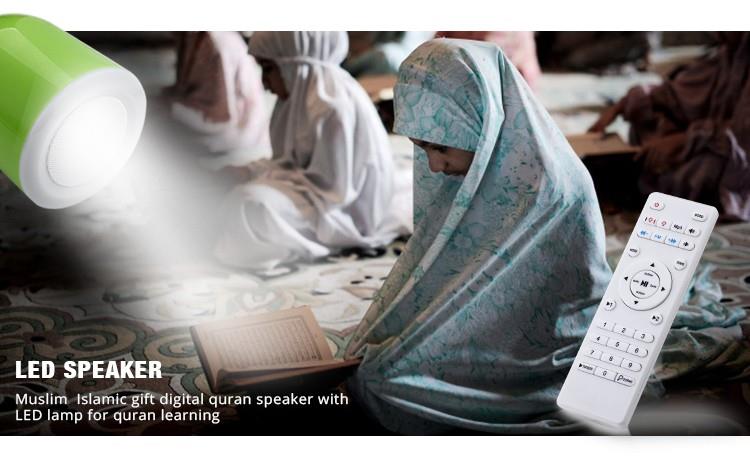 Lamp specification
| | |
| --- | --- |
| Input voltage | AC100-240,50/60Hz. |
| Power consumption | Audio 10W-Light 7W |
| Power efficiency | >75% |
| Color temperature | 6000K |
| Audio output power | 10W |
| Audio distortion | <0.5% |
| Frequency response | 120-18kHz |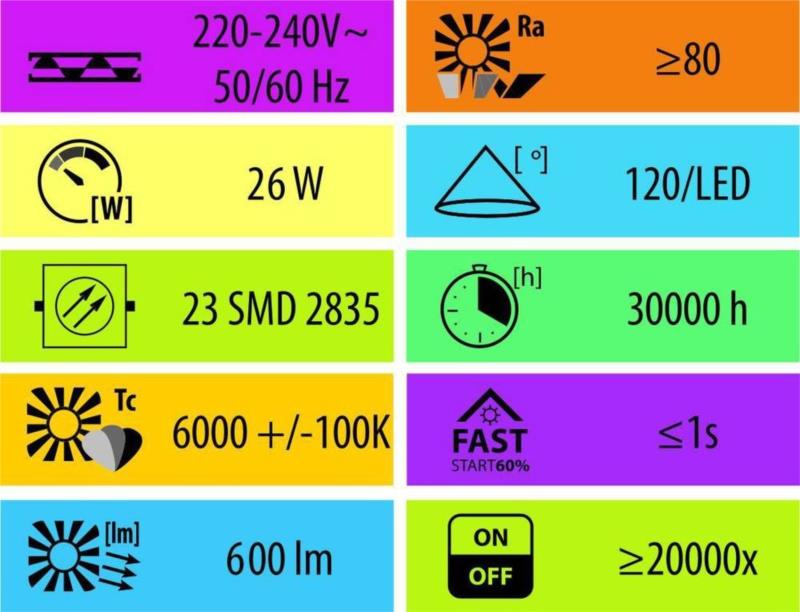 Famous reciters support
1)Abdulah Matroud

2)AbdulBasit

3)Abdullaah 3awwaad

4)Abdullah Basfer

5)Abdurrehman Bukhaatir

6)Abu Baker Shatery

7)Ahmad Neana

8)al Tablaway

9)Al-Ajmi

10)Al-Akhdar

11)Al-Fasy

12)Al-Hudaifi

13)Al-Husari

14)Al-Mishawi

15)Al-Sudais

16)Hani Rifai

17)Khalefa al tunaij

18)Mahir Mouiqlee

19)Mahmoud ali al banna

20)Mohammad Siddique Mishawi with children

21)Muhammad Jibreel

22)Qari Barkatullah Saleem

23)Saad Alghamdi

24)Salah Al-Budair

25)Saood ash Shuraym

26)others
Translation languages support
1)Azerbaijani Translation

2)Bangla Translation

3)Bosnian Translation

4)Dari Translation

5)English Transaltion

6)English Translation Pickthal

7)French Translation

8)German Transaltion

9)Gujarati Transaltion

10)Hindi Translation

11)Indonesian Translation

12)Kazakh Translation

13)Kurdish Translation

14)Malayalam Translation

15)Malaysian Translation

16)Pashto Translation

17)Persian(Farsi) Translation

18)Portuguese Translation

19)Russian Translation

20)Somali Transaltion

21)Swahili Translation

22)Spanish Translation

23)Turkish Translation

24)Urdu Translation

25)Uzbek Translation

26)others
The remote:
1.Using the remote to control the Quran speaker and enjoy listening.
2.Using the remote to control brightness of lamp.
3.To power on/off Speaker and Lamp.
4.Equipped with high-definition speaker, the sound quality is perfect.
5.Color: white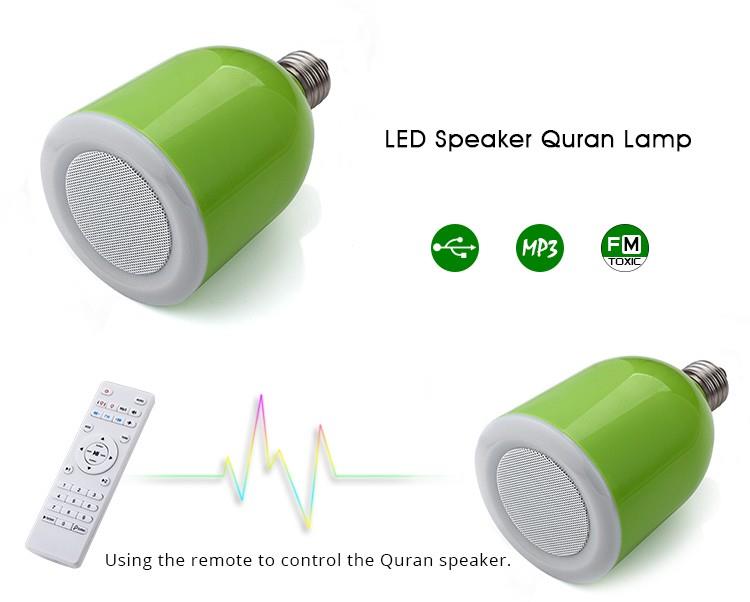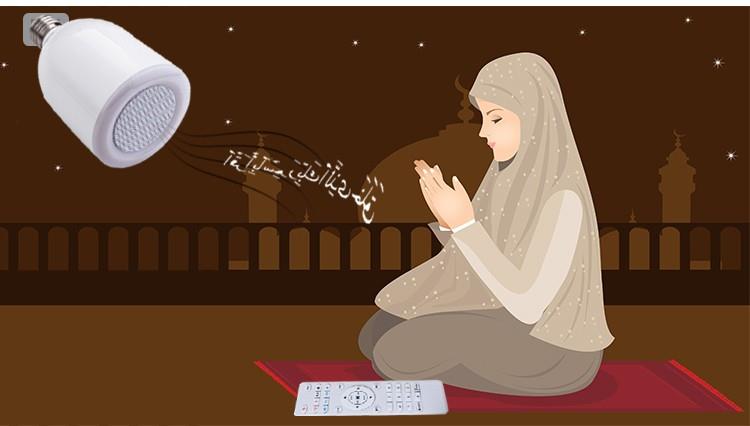 Company Information
Shenzhen Equantu Technology Co.,Ltd

was established in Oct.2010. We are a professional designer and manufacturer of high-levelled Muslim consumer goods and educational smart products which includes educational products,

quran pen, quran speaker, Led speaker, bluetooth speaker, solar products and others.

Both OEM and ODM are available.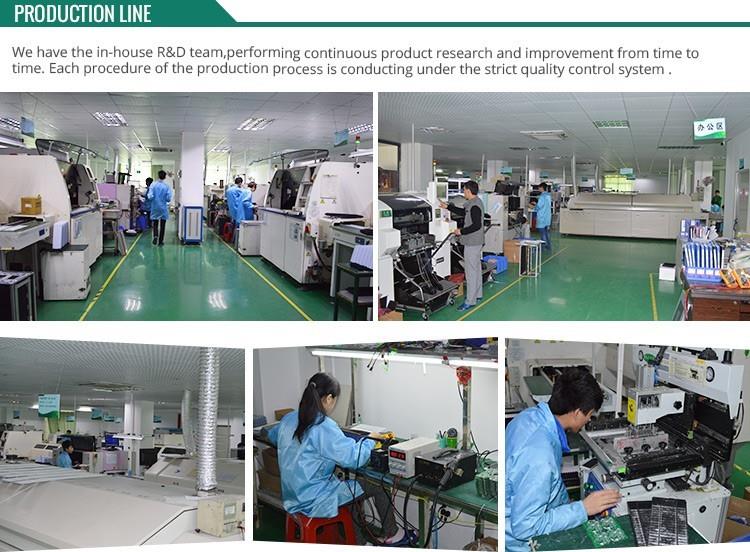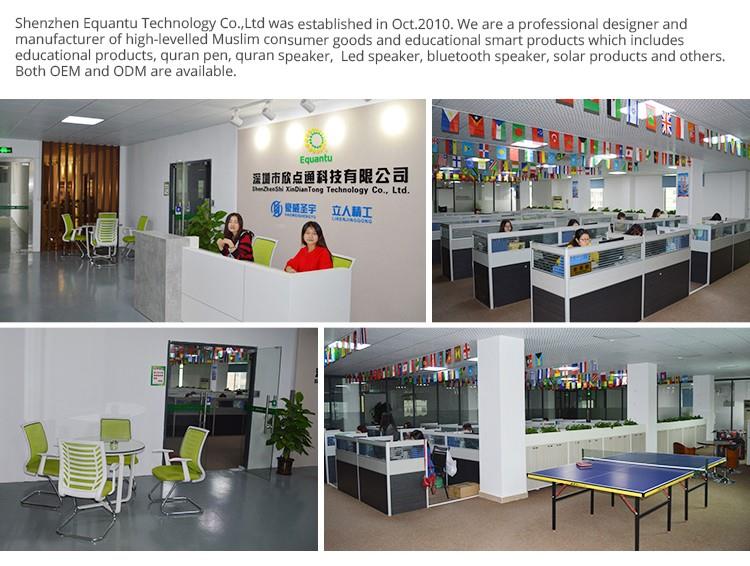 Patent and Certificates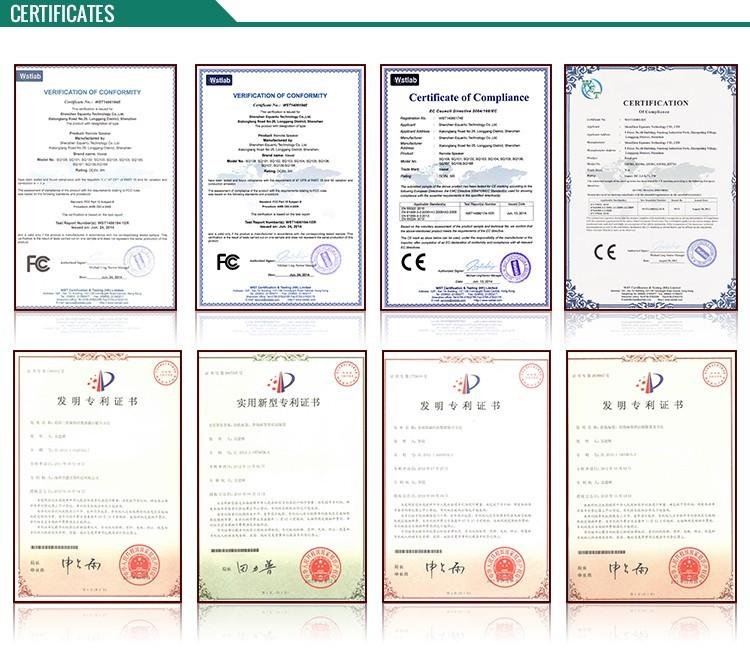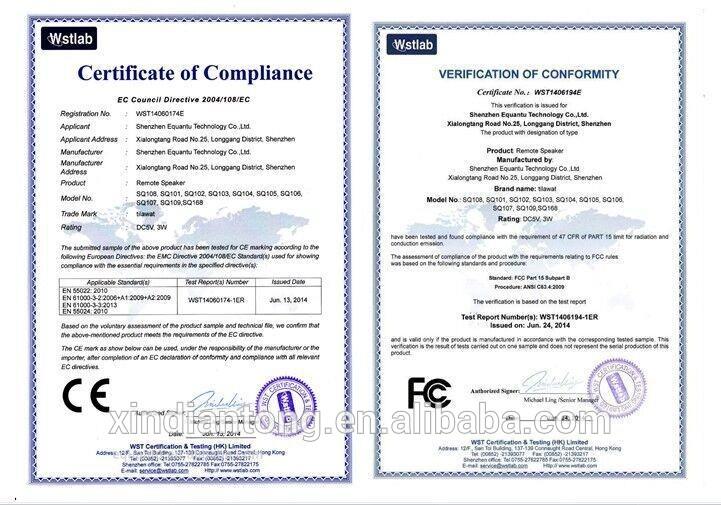 Phone: +86 0755-89901602
Business Type: Manufacturer
Location: China
Main Products: quran speaker, quran read pen, kids read pen, LED book light, solar lamp
Total Employees:Less than 100 people
Year Established:2006
Export Markets:North America,Asia,Europe,Africa
Total Annual Revenue:
Products you may be interested