About Us
About OSell
Established in March,2010,OSELL is one of the leading international B2B e-commerce platform, that has developed an online and offline wholesale marketplace to link global buyers with suppliers from strong Chinese industrial cities, such as Foshan, Zhongshan, Shenzhen, Suzhou and Weihai. At the same time, we are also building our global network to offer local service by setting up showrooms in Canada, Russia, Vietnam, Poland, and Dubai.
·OSell Business mode
OSell integrates all different resources of the cross-border e-commerce industry, providing our consumers with one-stop import & export trading experience including products, stocks, logistics, custom clearance, after-sale service and financing. We will provide support for small and medium sized wholesalers, retailers or businessmen to manage the supply chain by building a wide distribution network to high quality Chinese goods at low price.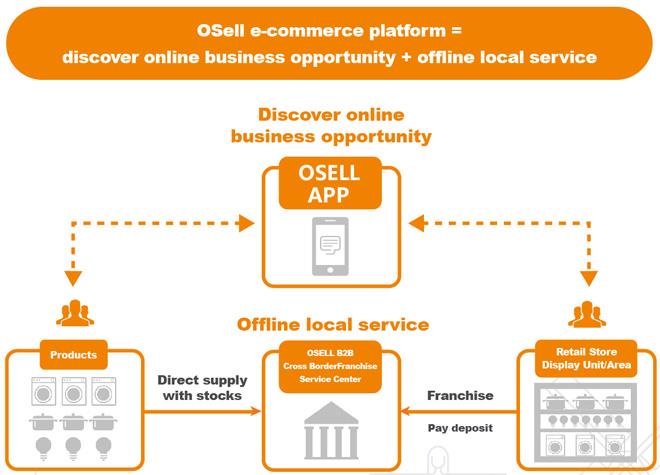 OSell Global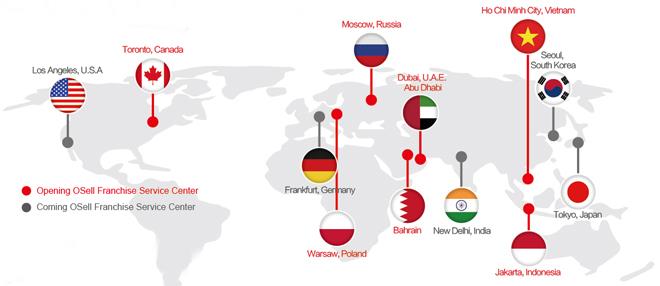 1.OSell North America Group

342 Wildcat Road, Toronto, Ontario M3J 2P5


Mon-Fri 10:00-17:00
2.OSell Middle East Group

Speedex Center Dubai Investment Park, Showroom #4, Dubai

Mon-Fri 10:00-17:00
3.OSell Poland Group

Aleje Jerozolimskie 134, 02-305 Warsaw, Poland

Mon-Fri 9:00-17:00 (reservation needed)
4.OSell Vietnam Group

Twin Tower Le Thanh, 198A Ma Lo St., Binh Tri Dong Ward, Binh Tan Dist., Ho Chi Minh City, Vietnam

Mon-Fri 09:00-18:00
Coming soom:

·Local professional service team
—— Help you with before and after-sale service
By promoting the globalization and localization strategy, OSell will set up local branches in over 100 regions and countries with professional local team. On one hand, they will not have any problems with languages or local business culture; local teams will enable OSell to develop and provide professional buyer service to the local market.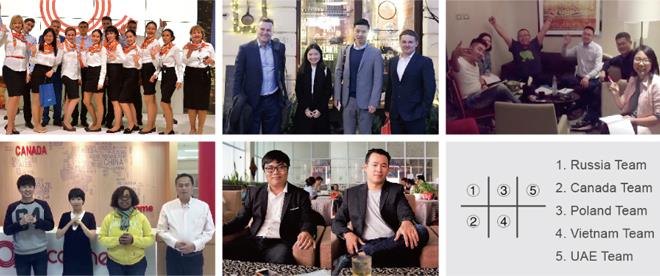 OSupply
·100,000 superior Chinese suppliers
① Over 100 Chinese industrial cities
② Covering more than 10 categories
③ Post your sourcing request any time on OSELL APP
·Top Chinese manufacturers

·Fulfillment By OSell, one-stop international logistic and trading service provider

OSell APP

Global Partners
·OSell strategic partners
What is Go Partner ? —— Global OSell Partner
If you want to
① expand your business and access to abundant Chinese manufacturers
② become OSell's primary partner in a target market
③ share bonus of international capital market together with OSell
If you have
① local distribution channels and warehousing solution in target market
② local support from government, associations or financial institutions
③ been willing to invest in OSell Franchise Service Centre
If you are interested
① Please download OSELL APP and contact OSell service center nearby
② Please send an email to lillianzeng@osell.com for more details
OSell Public Relations
With the help of "the Belt and Road" and global economic integration, OSell was highly regarded at home and abroad, and successfully signed strategic cooperation agreements with global partners, helping businesses expand overseas procurement channels, and providing access to the goods with good quality and low price made in China.
· March, 2016 China ? Hainan Feng Jianfeng, CEO of OSell, met with China's Premier Li Keqiang.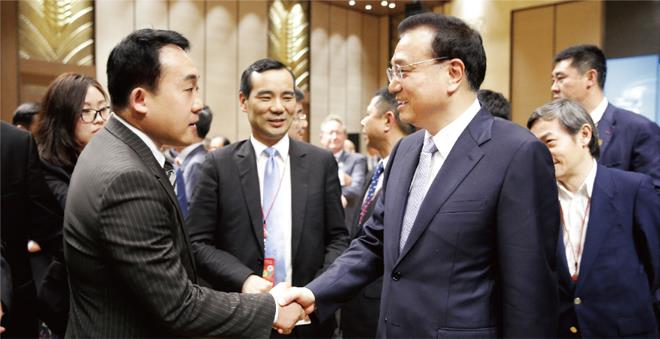 · March, 2016 Czech ? Prague Along with China's President Xi Jinping, and as the sole cross-border e-commerce enterprise, OSell made a business trip to Czech and signed a cooperative agreement with Czech's Trade & Travel Alliance.